Learn from the Professionals
Explore the Top 5 Interior Design Projects in Hong Kong
Are you looking to give your home a makeover, or are you just curious to see what some of the top interior designers are doing these days? If so, this post is perfect for you! We have put together an amazing collaborative collection of five exquisite interior design sharing cases in Hong Kong that have been carefully crafted by creative Hong Kong interior designers and stylists. As you explore each of our collaborative projects, get inspired by elements such as unique colour palettes and stylish interiors that show how a space can really "pop" when thoughtfully designed. Whether you're an aspiring designer yourself or simply someone who wants to spruce up their living room, our post has something for everyone! Keep reading if you want some extra tips from the pros on how to achieve the best possible sweet dream homes!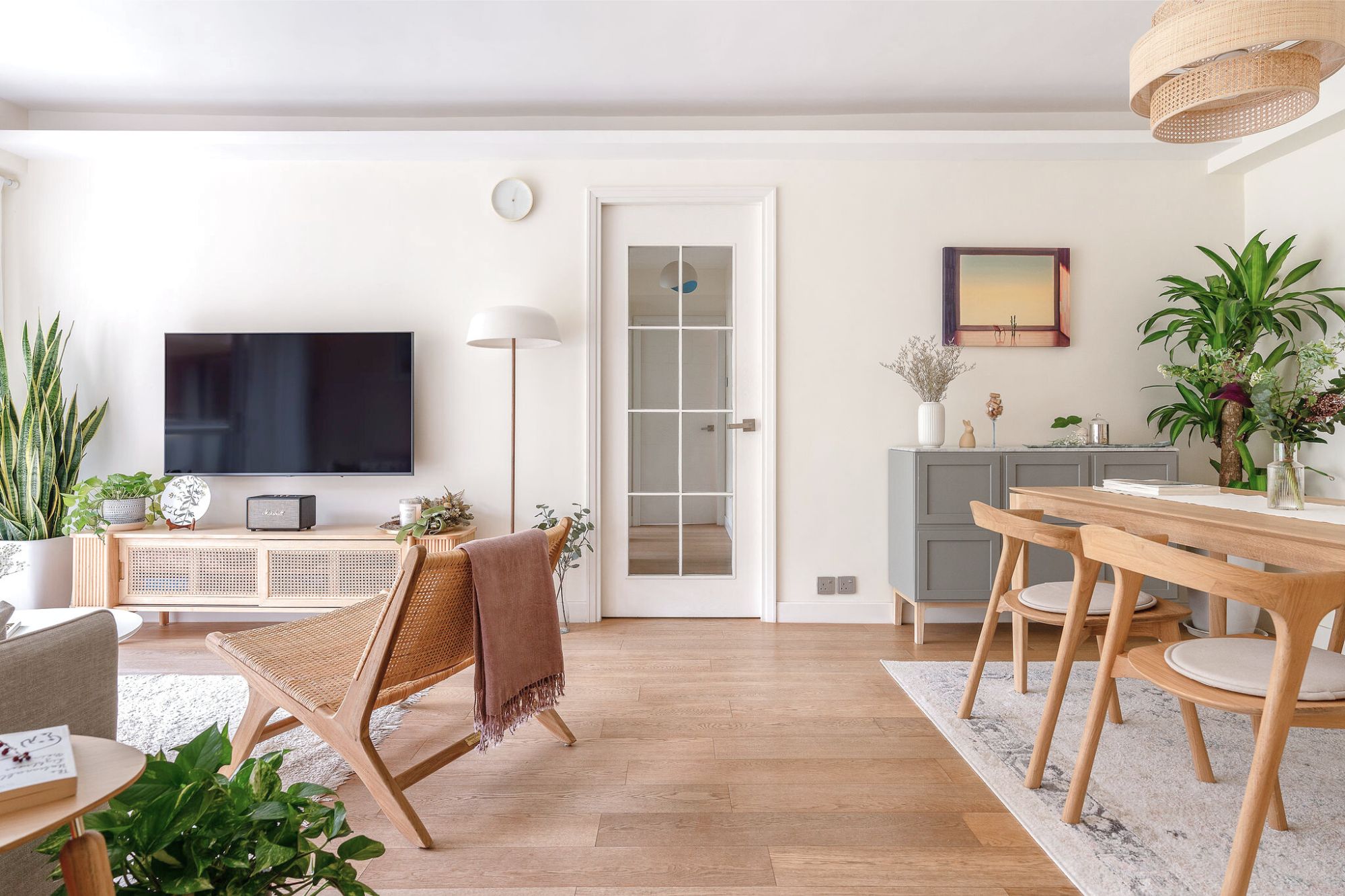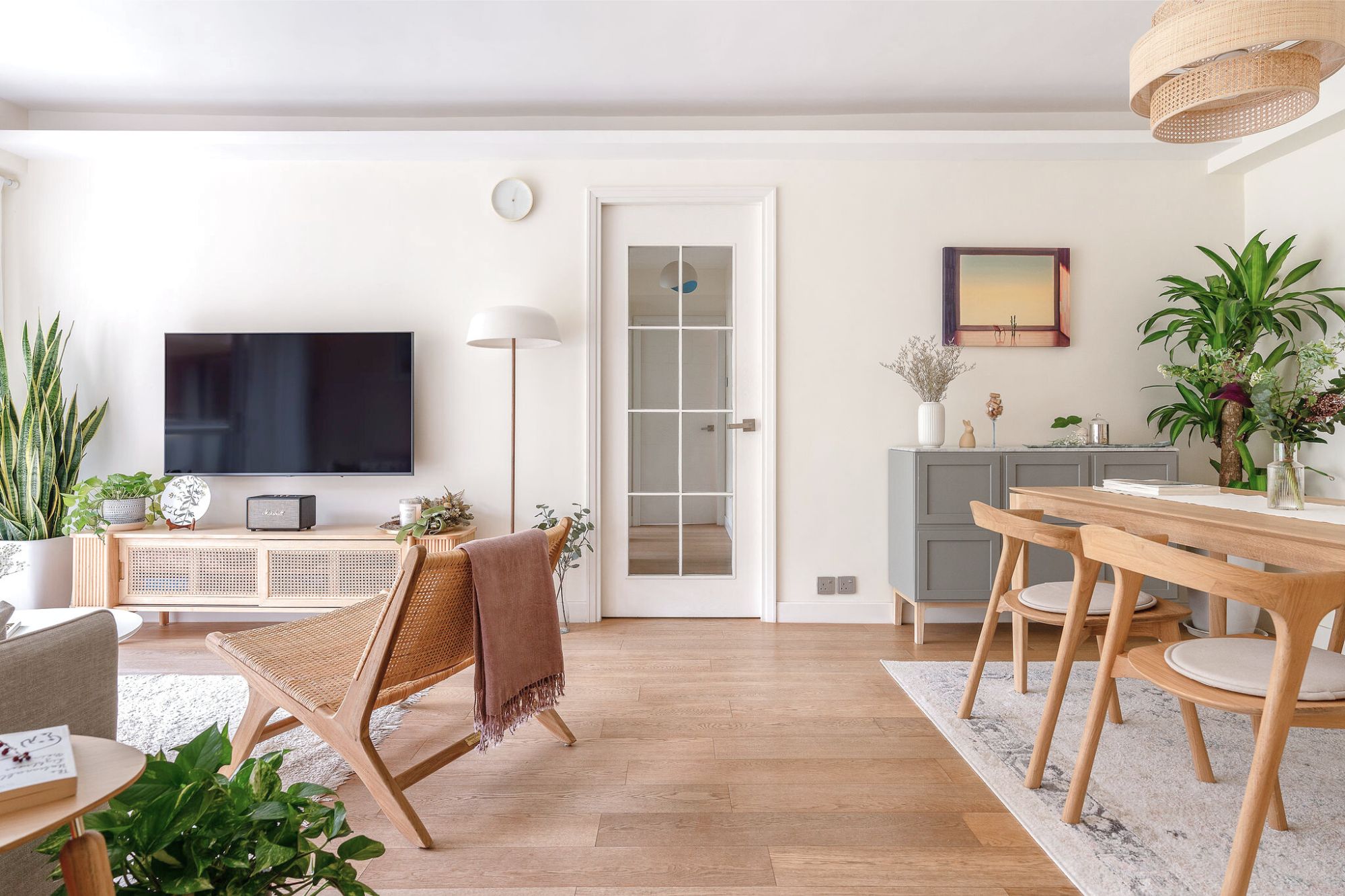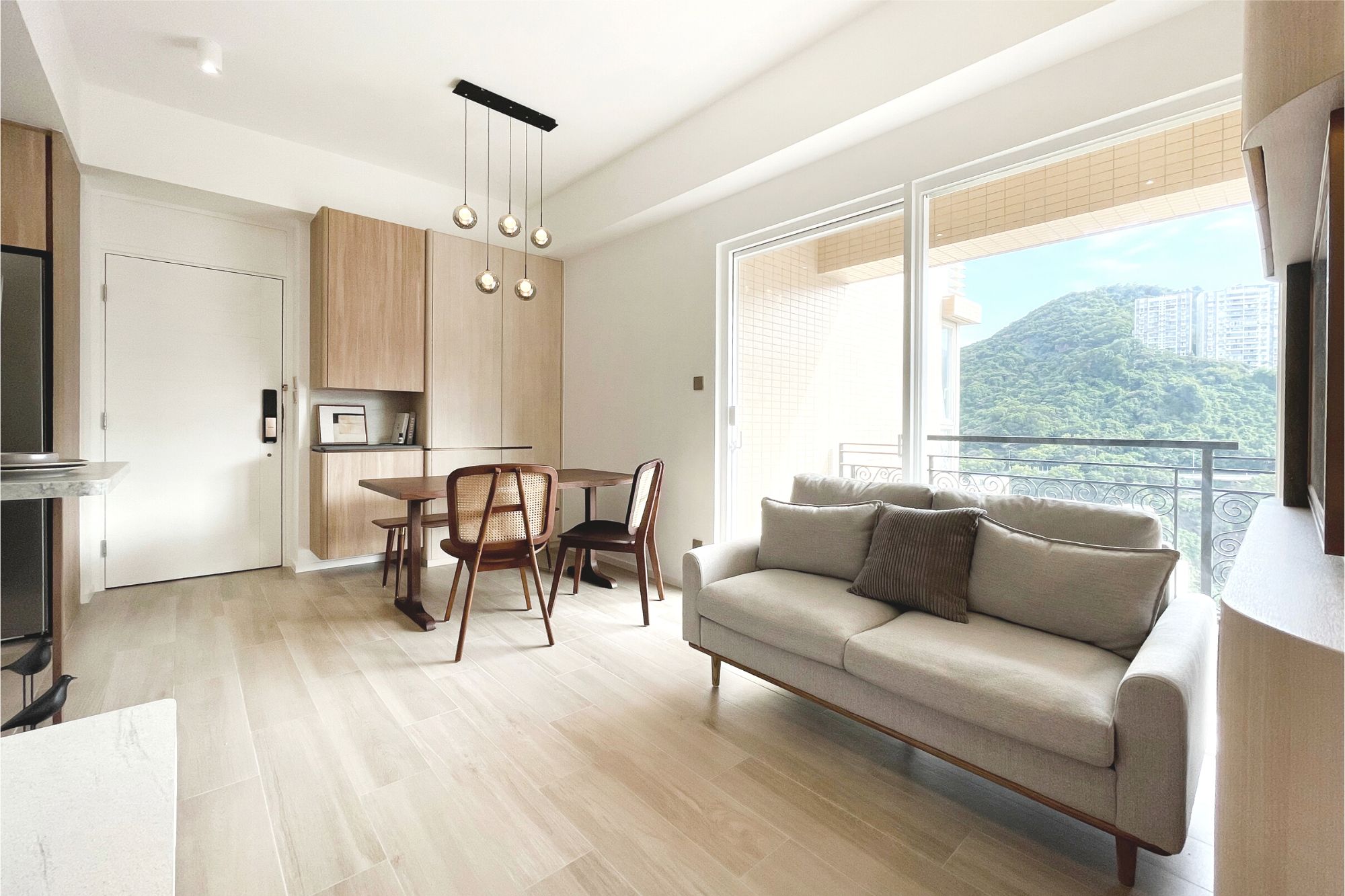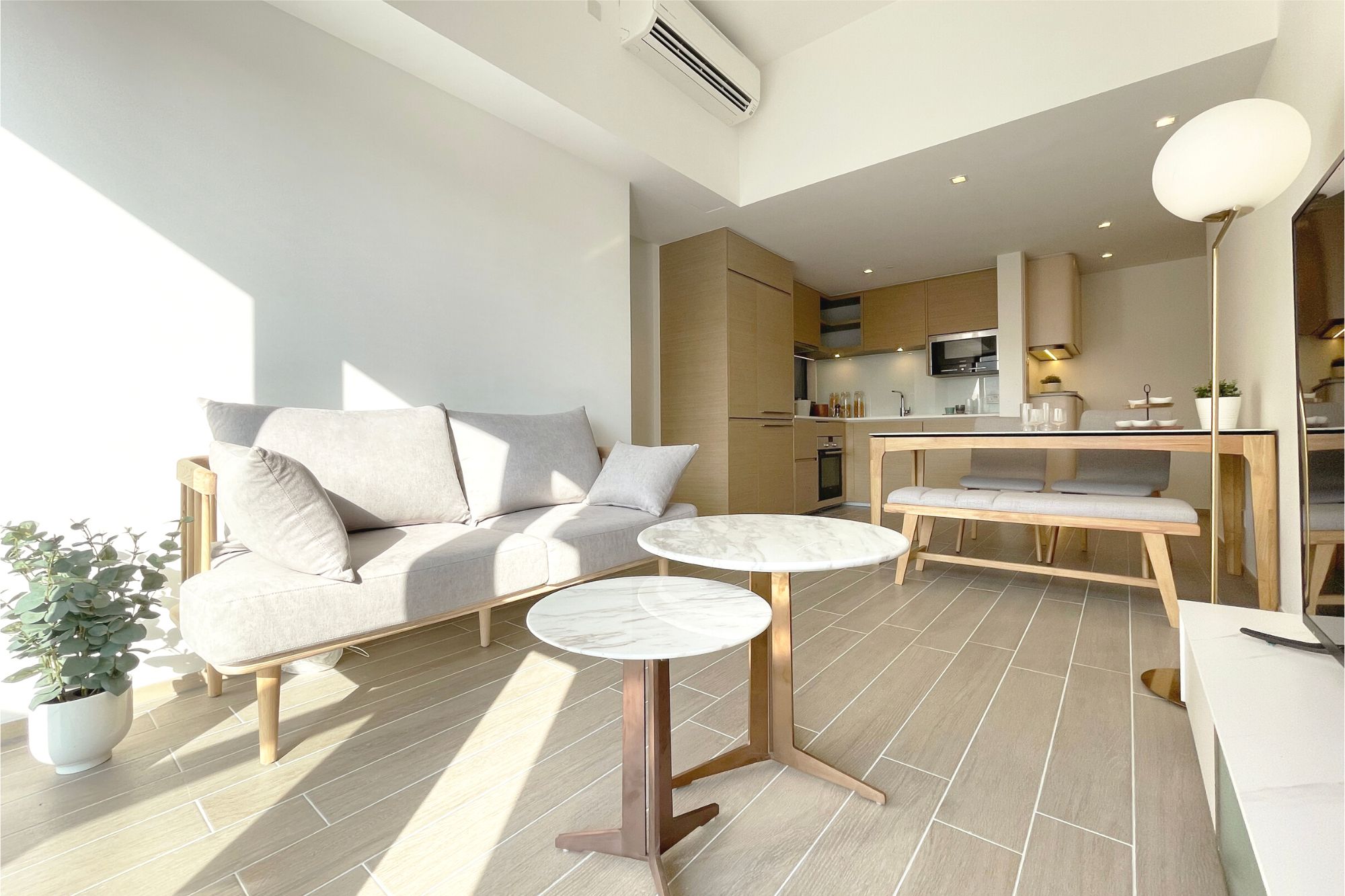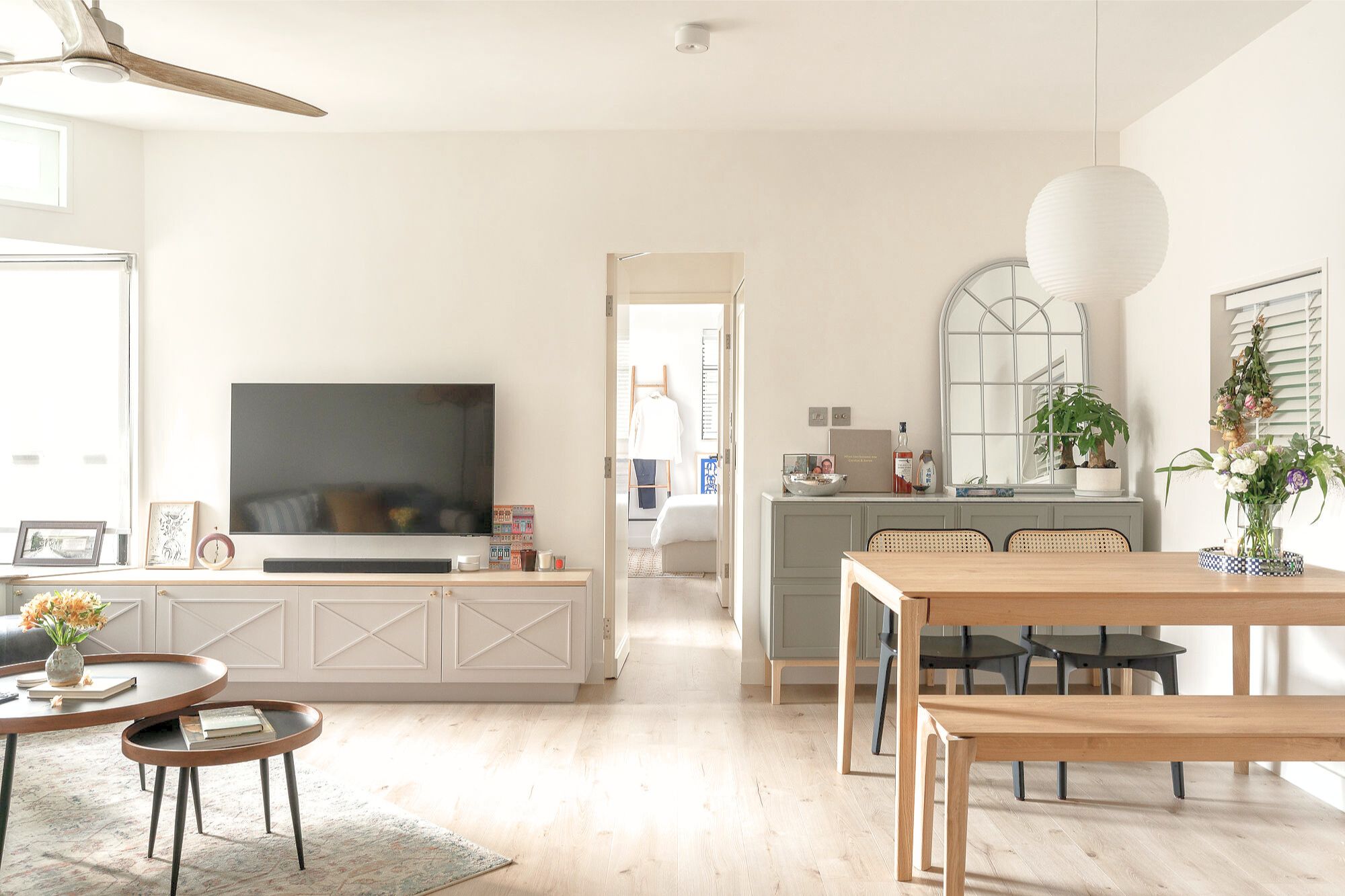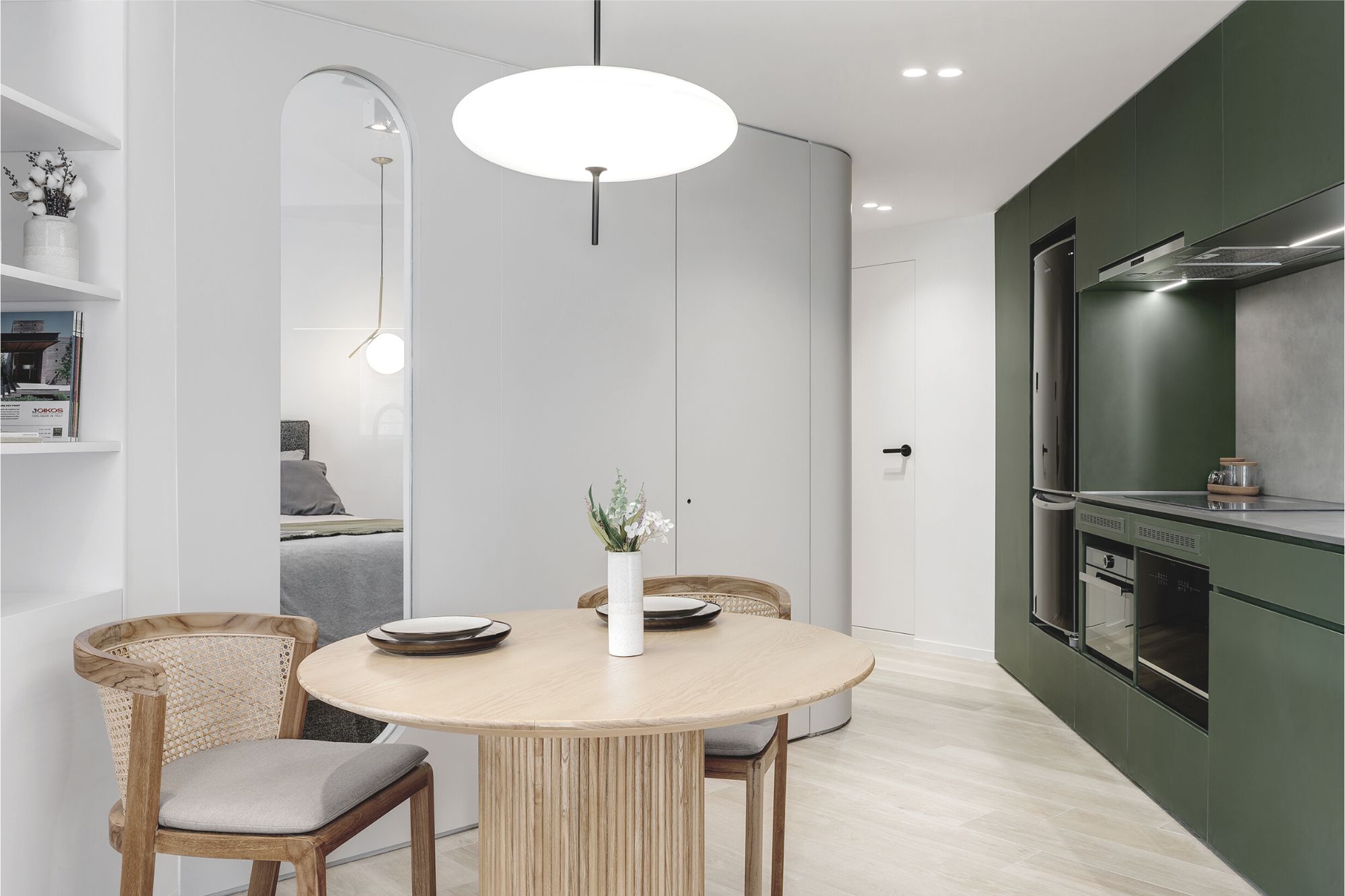 The reputable interior styling service, The Editors Company, based in Hong Kong, chose our WHOOP's MABURU sideboard and NADINE's NICOLA Coffee Table for this collaborative case. Our pieces were carefully chosen to transform their home into an oasis of serenity within the bustling cityscape.

With modern farmhouse style, a mix of earthy tones, rattan and wood accents, and plenty of greeneries, it was possible to craft an interior that felt both stylish and comfortable.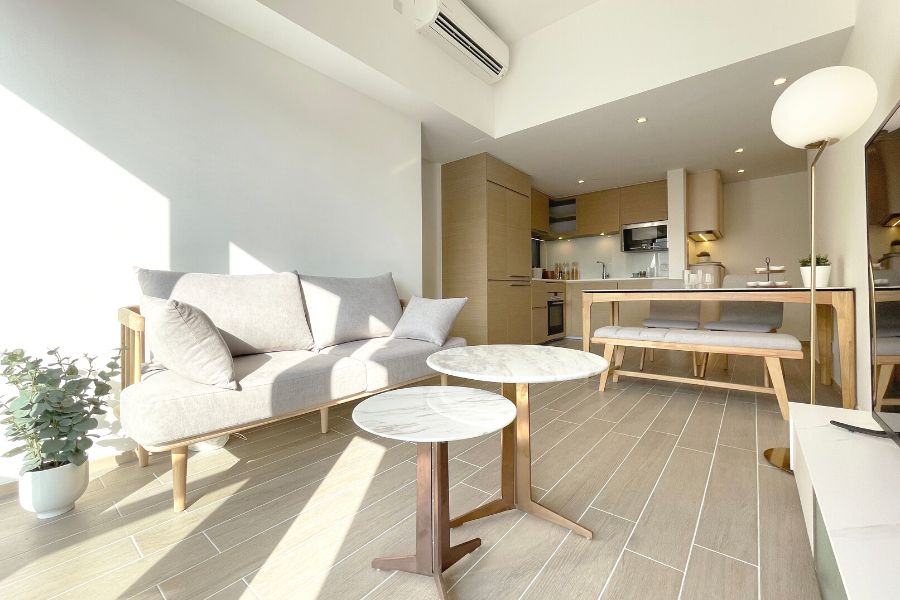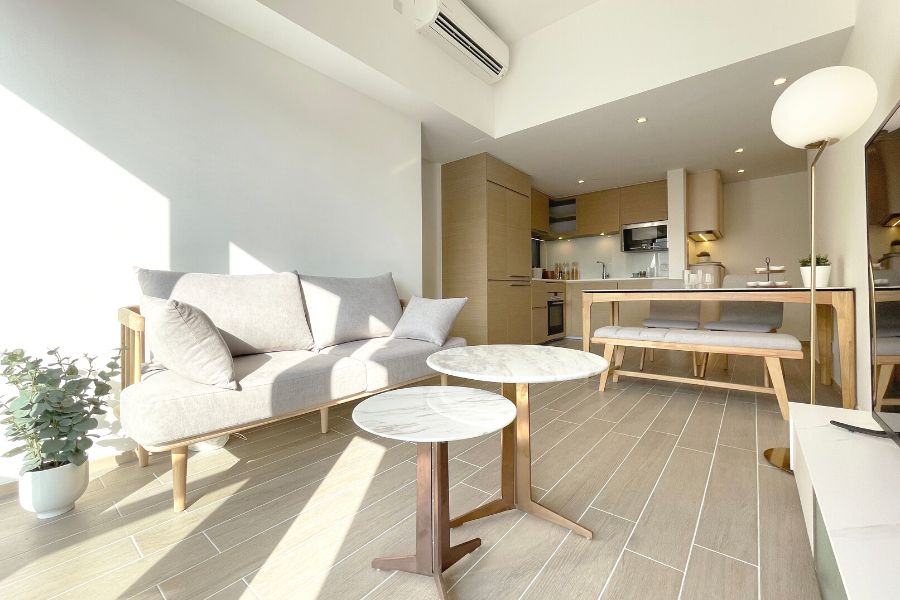 OEV Design Studio
oevstudio.com
Our collaboration with OEV Design Studio for a residential condo, celebrates the beauty of Scandinavian style and the peaceful energy it radiates.

They carefully selected elegant furniture pieces with tones and rich textures to bring this eye-catching design to life. A closer look at the home tour reveals our WILLOW sofa, PUTH TV cabinet, and NOVA coffee table set that invites peace into every corner of the house. The neutral colour palette and large windows further create a warm atmosphere where air can flow naturally in and natural light floods in to nourish your days.

Location: The Wings, Tseung Kwan O, Hong Kong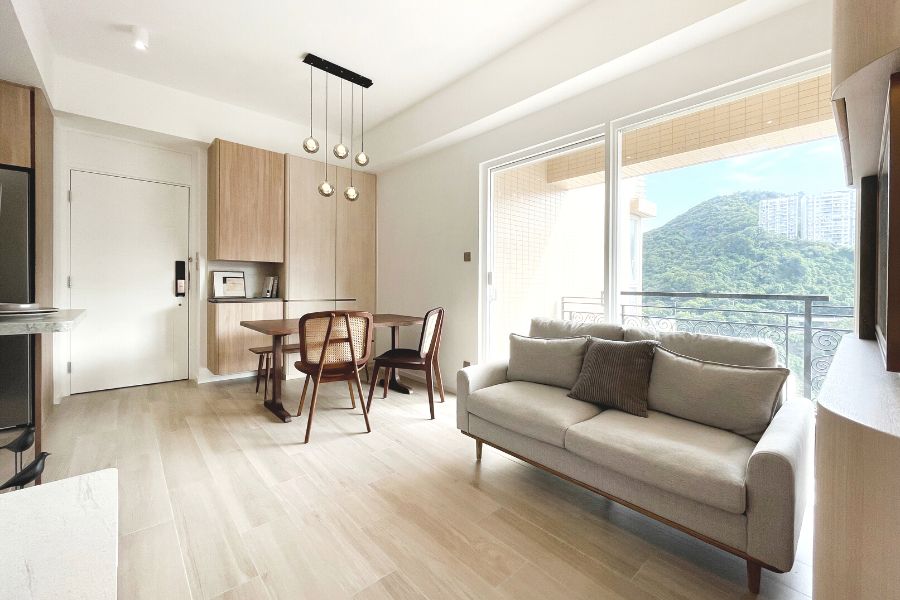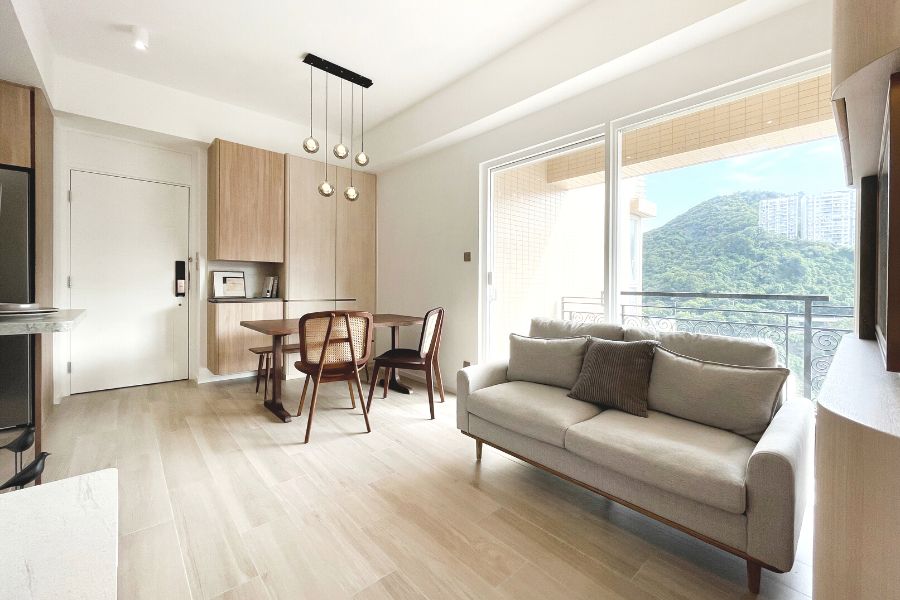 OEV Design Studio
oevstudio.com
Our continuous collaboration with OEV Design Studio proves time and time again to be a fruitful endeavour as we are able to transform space into something beautiful and timeless. Recently, we have helped to create a unique Scandinavian look in a 400 sq ft apartment at La Place De Victoria in North Point. Instead of solely relying on light wood tones, this particular interior design project spanned across a broad spectrum of earth tones, ranging from light beige to dark chocolate - bringing the living quarters to life!
To help achieve the desired aesthetic, OEV Design Studio decided to partner with us by selecting our SANA Sofa, SEN LIVE EDGE dining table set and ALYA Rattan chair – resulting in a truly weightless feel that promotes relaxation and coziness. Those looking for interior design Hong Kong ideas should surely look no further than this wonderful combination of furniture pieces as it helps infuse life into any living quarters and bring it up with the modern times.

Location: 400 sq ft apartment, La Place De Victoria, North Point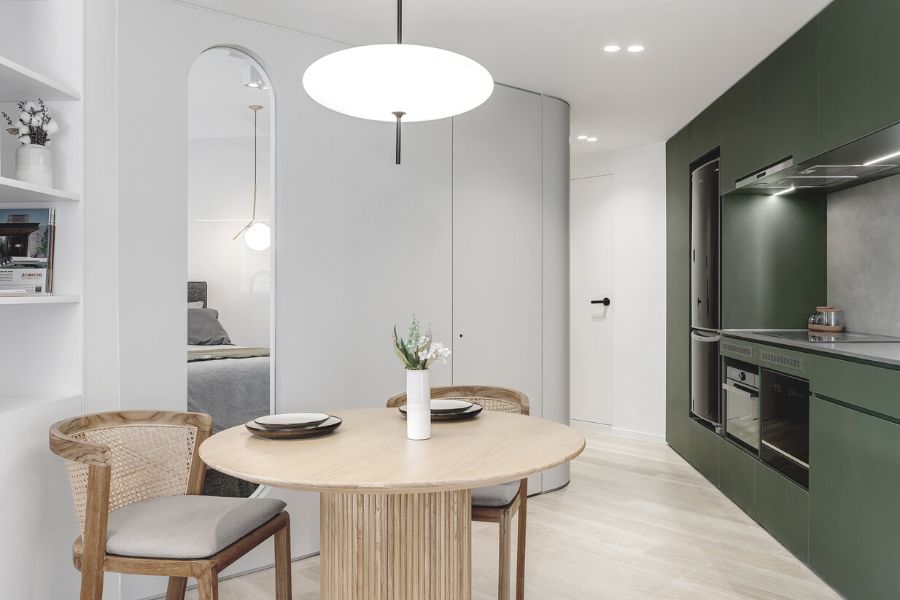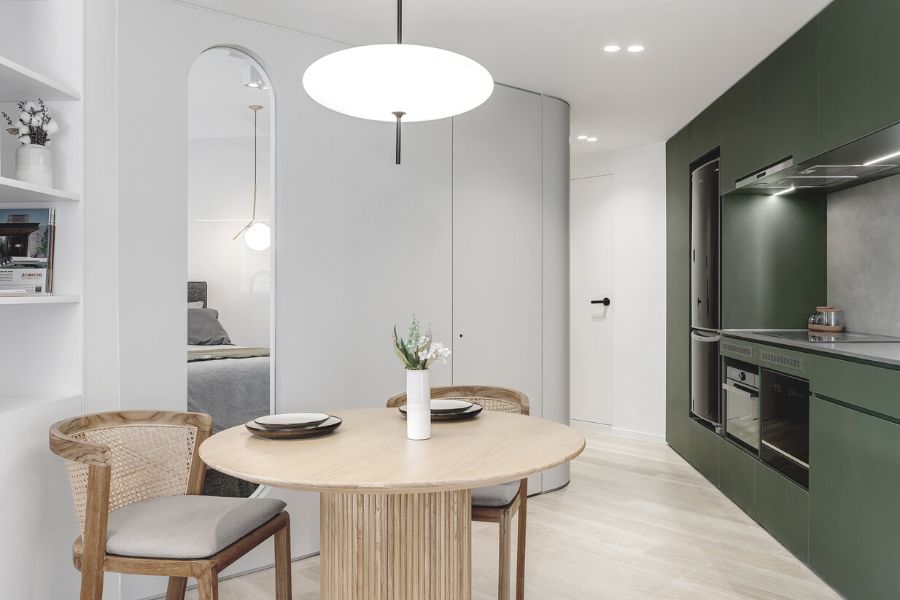 Our interior collaboration with Hong Kong-based Zinc Studio was truly one of a kind. Working with a 503 sq ft modern apartment, their Interior designer cleverly used curves to create graceful movement throughout the home while extending the eyeline in the dining room.

To further emphasize this effect, MOODBY's SEN round dining table and DUAL chairs with curved backrests were used to gracefully fill up the dining room and bring it to life. These pieces don't just make the space look stunning - they also help to soften the ambience giving you an inviting home to stay in.

Location: 520 sq ft Apartment, Whampoa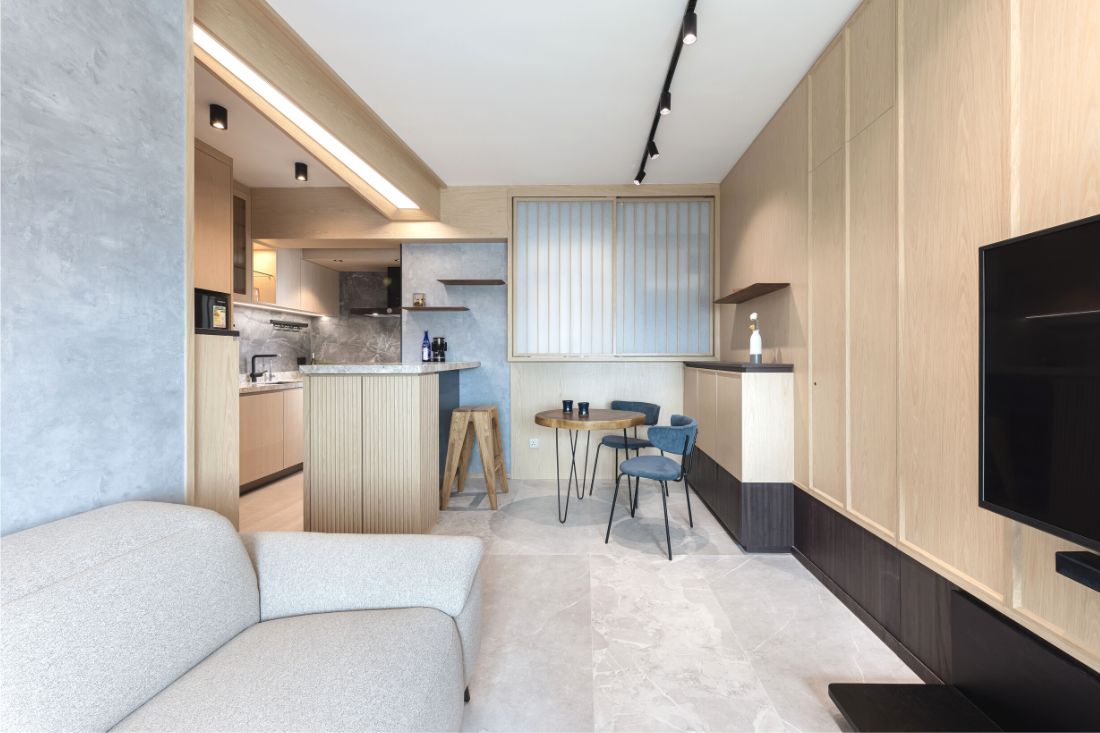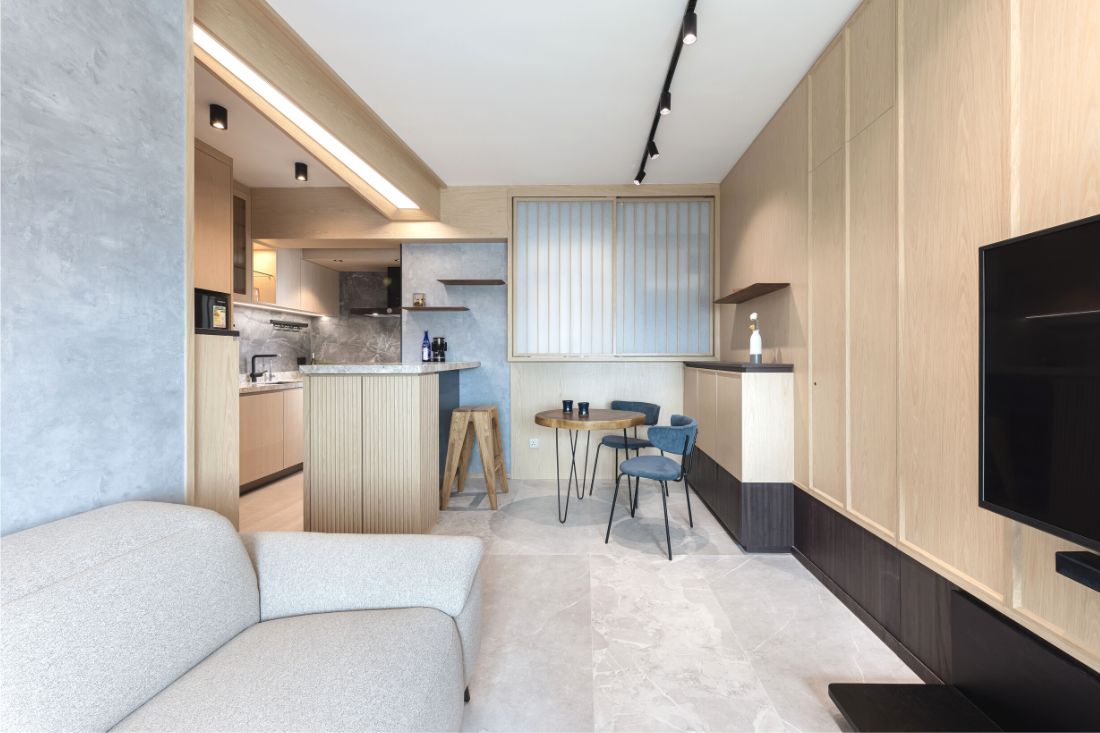 If you're looking to upgrade your interior design in Hong Kong and get creative with contemporary Japanese design, then we've got the perfect solution for you! Working with am PLUS Designs, we'll show you how to decorate a cozy 850 sq feet apartment in Kwun Tong using items from sustainable furniture brand MOODBY, Thai design store TAKE HOME DESIGN and our NADINE collection.

Location: 850 sq ft Apartment, Kwun Tong, Hong Kong
Collaborate with Us
Let's create more inspiration
We are keen to work with stylists and interior designers to create any inspired design. Drop us an email to discuss with us.