HKU Space VIP Discount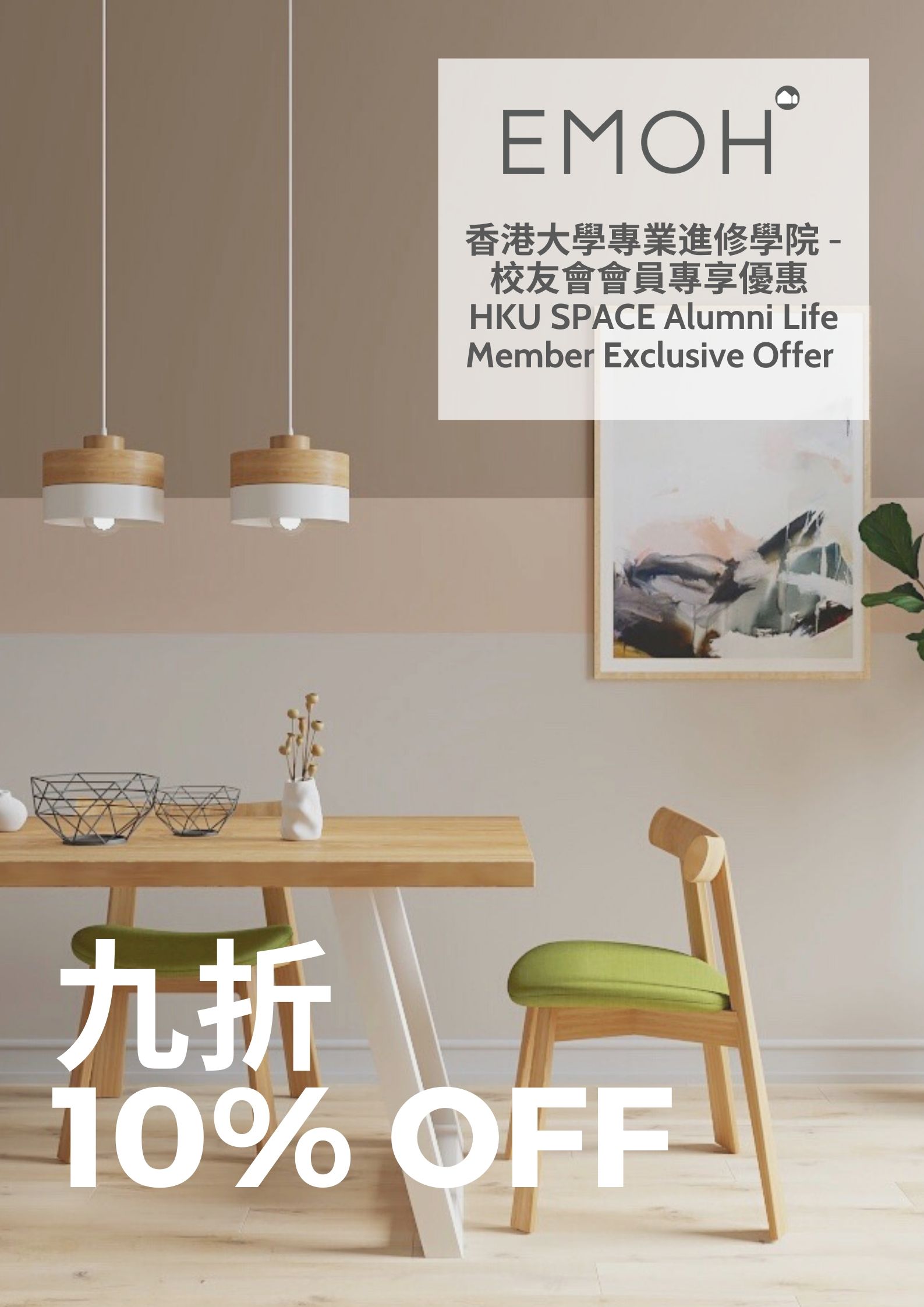 Terms and Conditions:
Payment for all orders in EMOH must be made by cash, EPS, bank transfer. Please be aware that credit card payment cannot be used for this discount.

This discount cannot be used in conjunction with any other offer or discount.
This discount is effective upon the presentation of the Life Membership Card.
This discount is not available for the display products, clearance promotional items, product sets and customisation.
Please be aware that there is no return or refund of discounted products.
EMOH DESIGN LTD, "EMOH", reserves the right to amend any terms and conditions of this offer without prior notice. EMOH also reserve the right to make the final decision in case of any dispute.
優惠條款:
優惠只適用現金及EPS付款或銀行轉帳,不接受信用卡付款。

優惠不可與其他優惠一同使用。

付款前請出示

香港大學專業進修學院校友會會員卡

。

此優惠不適用於陳列品、清貨價、餐桌組合優惠及訂造貨品。
優惠貨品如不滿意不可退款。
本公司(EMOH DESIGN LTD, "EMOH") 有權保留最終決定權。