PDM | Sustainable Mat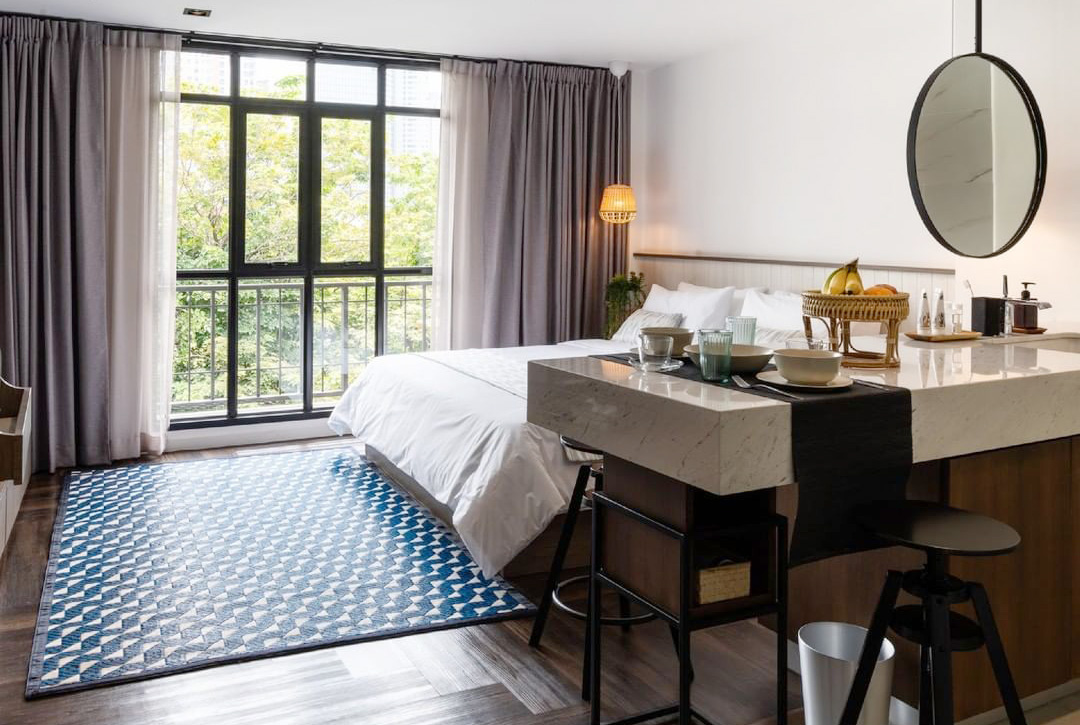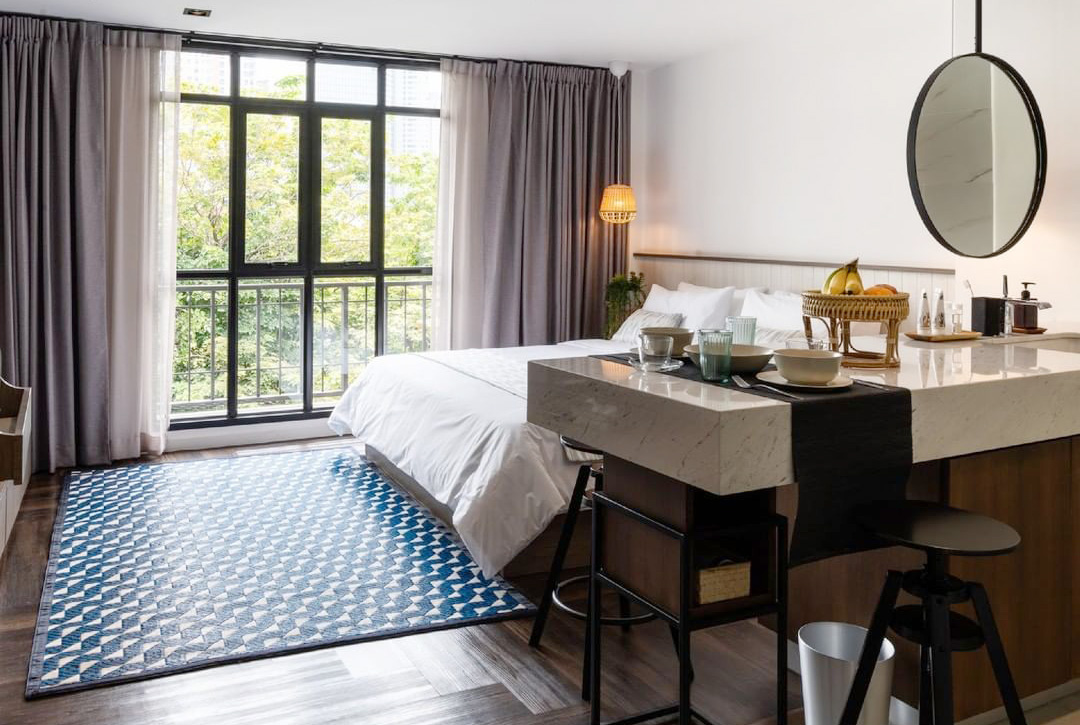 PDM Brand stands for 'Product Design Matters'. They observe, state a thesis, and conduct the research thoroughly to understand an individual concern and hidden problem truly; then they finalise their discovery in the design platform. As the brand's creator, they closely draw attention to each process from designing to incorporating functional qualities and always focusing on design principles where they place users in the spotlight. The more they interact with users, the more they are eager to understand better the sentimental connection, personal experience, and utilitarian aspects. They firmly believe that every detail is essential and cannot be overlooked.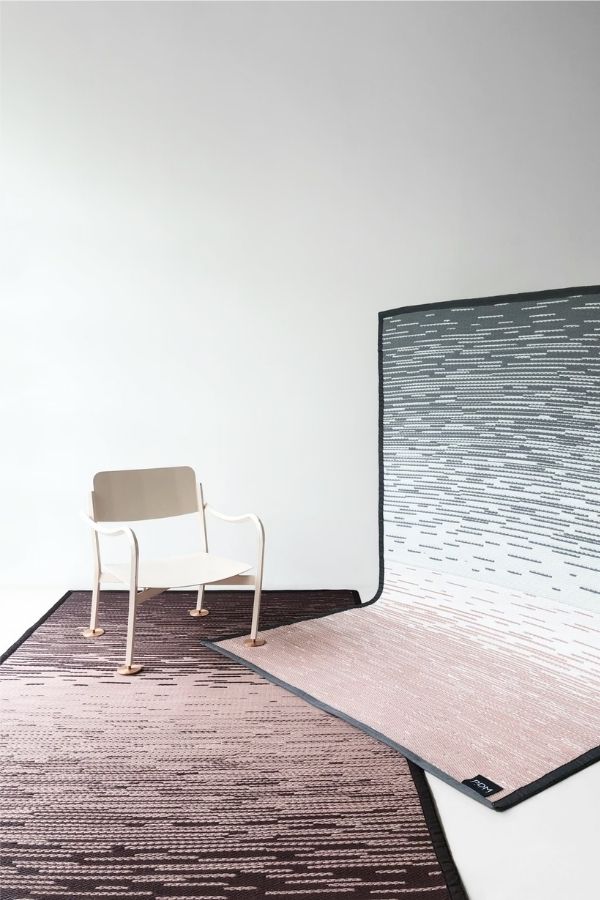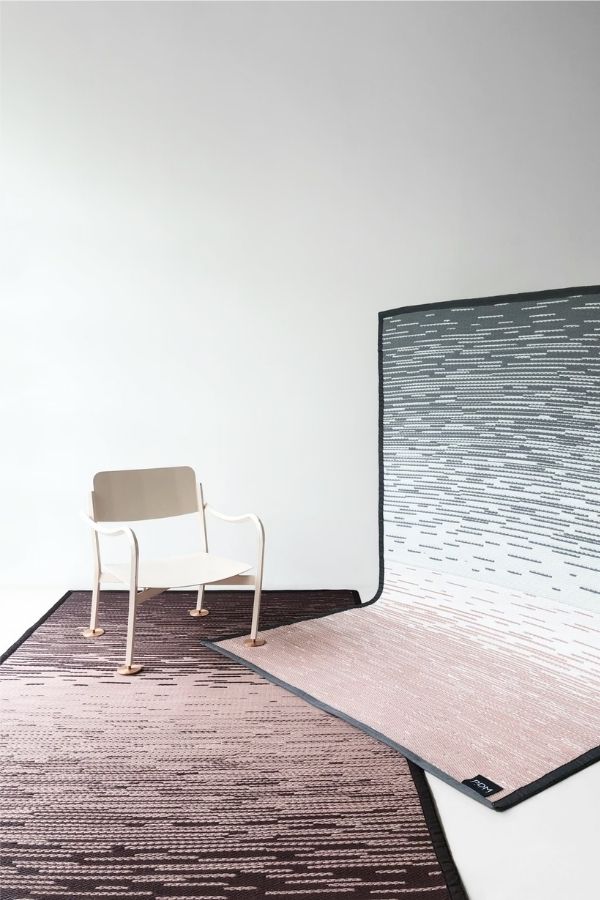 Design and Beyond
PDM's design philosophy
PDM Brand emerged as a young product design company in the Thailand market a few years back with a strong vision of 'making a difference in the design industry rather than 'be different from others. Their core value reminds them to pay attention to every detail, and it is their goal to expose these details and explain them as stories behind the curtain. This core value has brought them so much more than just 'finished product'. Instead, it represents the irreplaceable skill of Thai craftsmanship and impeccable experiences from their journey through a form of art. Each story entails historical and cultural aspects, engraving into the design. Therefore, we can see the thoughtful double-sided eco-friendly carpet for the modern interior.
PDM Brand collections utilise research and development, production process and design to have a suitable physical quality of eco-friendly woven mat in tropical climate. Their ambition drives us to go beyond challenges and open our perceptions to new experiences by collaborating with Thai and international practitioners from different career fields: furniture designer, textile designer, architect and artists. PDM Brand is expanding more possibilities to the world, and they envision going further. They stand by their core value of sustaining traditional Thai values and interacting functionality and beauty into a new chapter of lifestyle, and yet more to come.
What can PDM eco-friendly Mats bring to your sustainable lifestyle?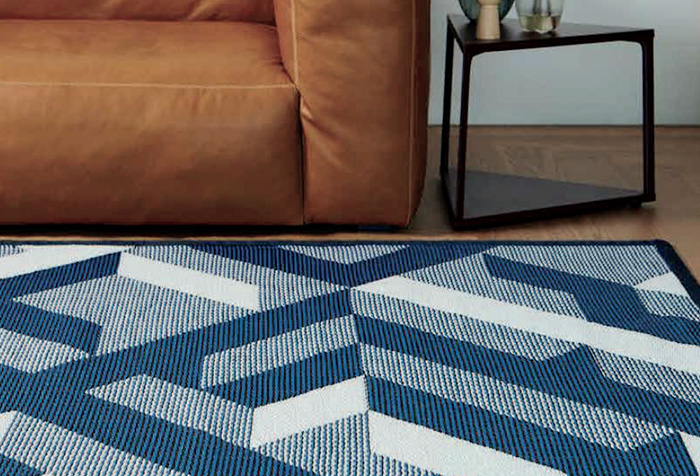 Recycle: 80% of PDM mat are recyclable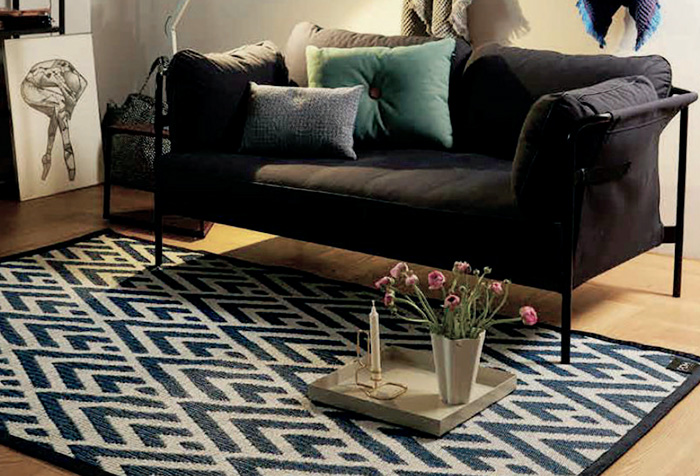 Waterproof: Coating substance keeps PDM mat from damages by humidity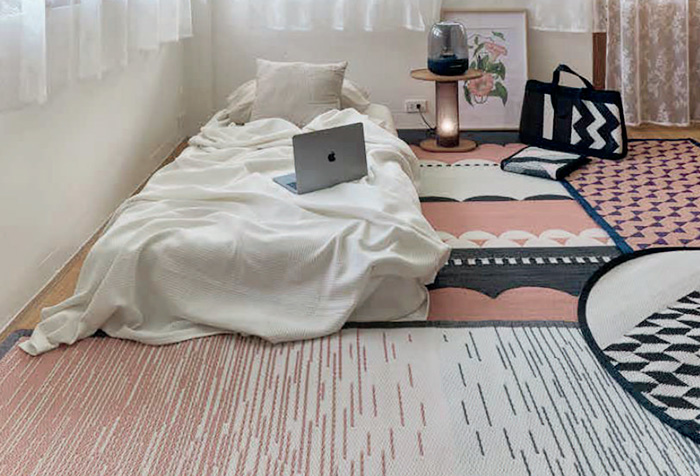 Mold Resistance: Preventing bacteria growth and mold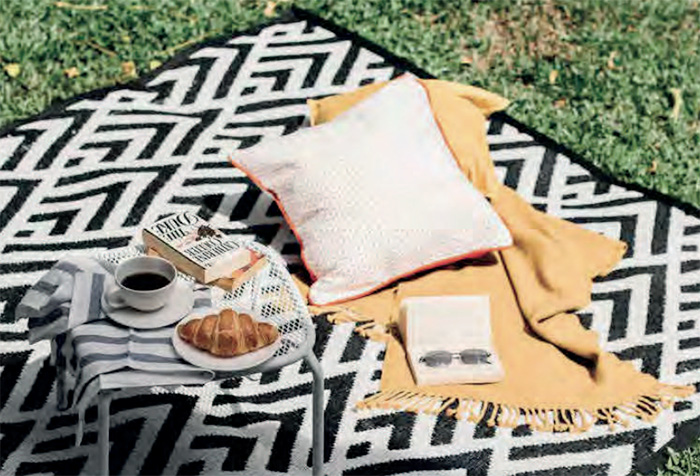 UV Protection: UV stabilisers prevent deterioration caused by heat and light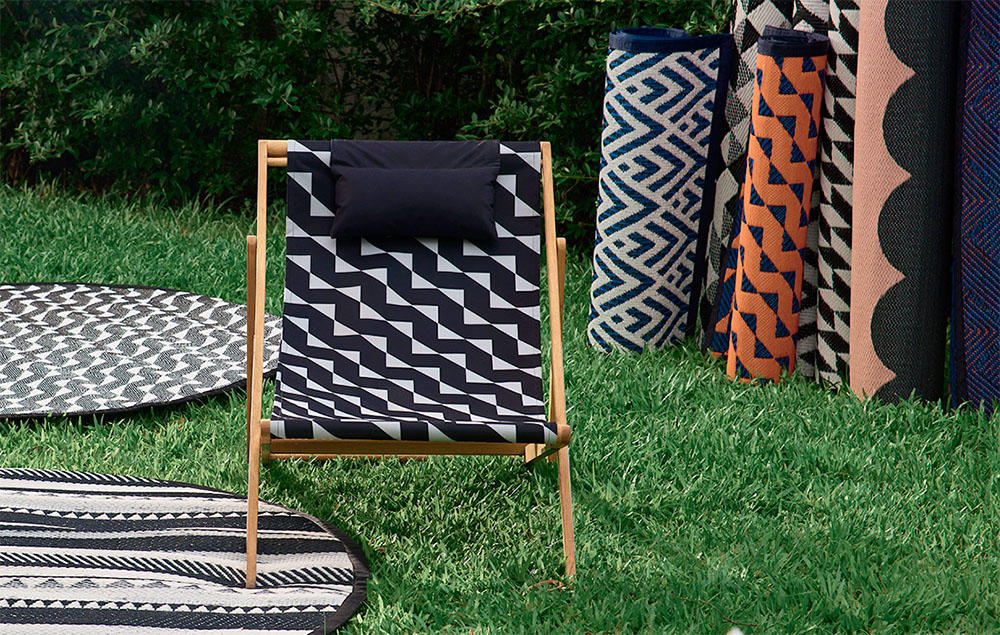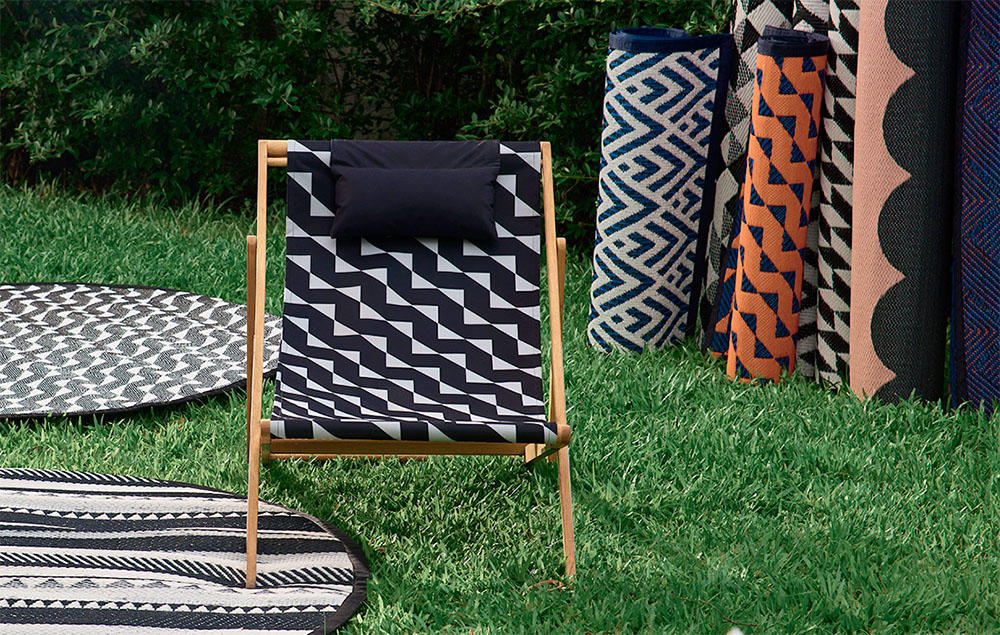 UV inhibitor enhances color fastness of the plastic texture, preventing the mat's color from fading for at least one year.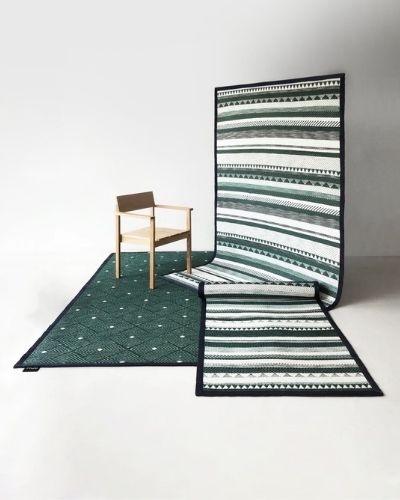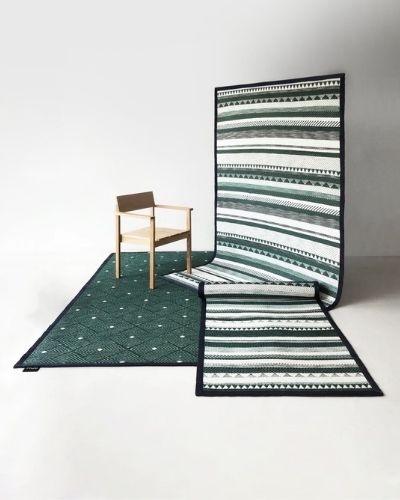 Weaved in an extra 30% of density, PDM mats from PDM brings a hard-wearing and double-sided mat to the interior. It strengthens the weaving structure and lessens the possibility of damages. The double-sided design allows you to place the mat anywhere with merely one flip to complete the whole look of your interior.
Born with the idea of reducing waste for our lovely planet, the designers used recyclable plastic as the core materials for the PDM mats. The matte texture of the eco-friendly mats is non-reflective. By weaving with 80% recycled plastic bottles, PDM makes their mats recyclable and durable.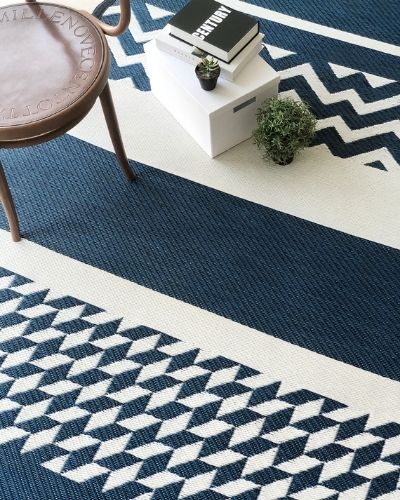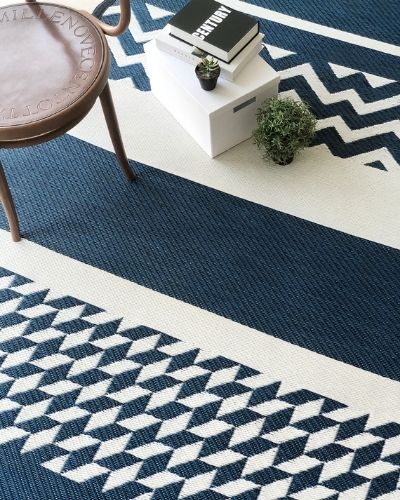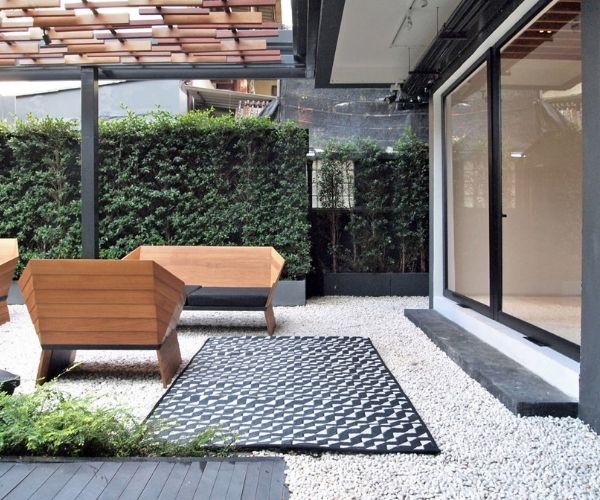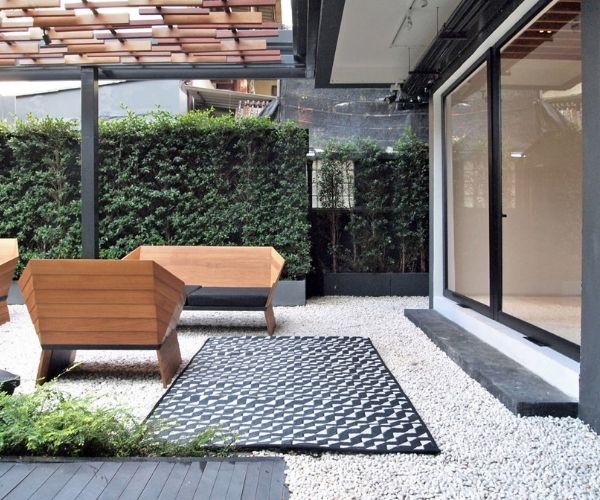 With the waterproof coating on each mat, PDM delivers water-resistant and eco-friendly carpets for your outdoor and indoor areas such as the balcony or garden. Even though when you spilled water, wine and oil on the mat, you can still easily clean it up.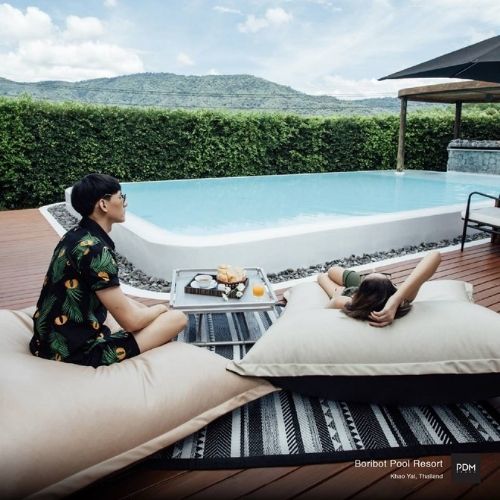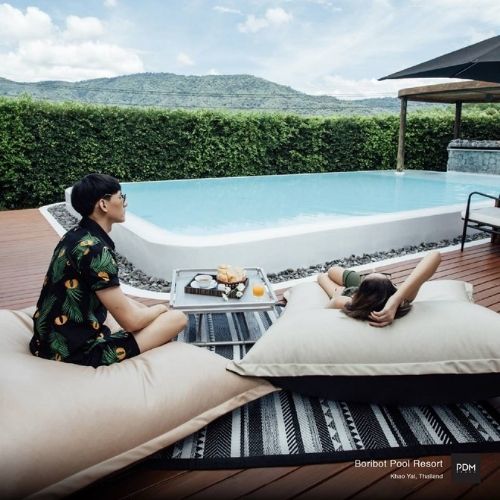 When you plan to place a mat outdoors, what makes you disappoint? PDM mats are added with UV stabilizers during the manufacturing process to preventing deterioration caused by heat and light. After one year, the colours on the mats are still vibrant under sun exposure.
Rather than coating with substance keeping PDM mats from damages by humidity, PDM used mould-resistant technology during the manufacturing process. It prevents bacterial growth that could be risky to your health and decrease dust adhesion and cause allergy as a result.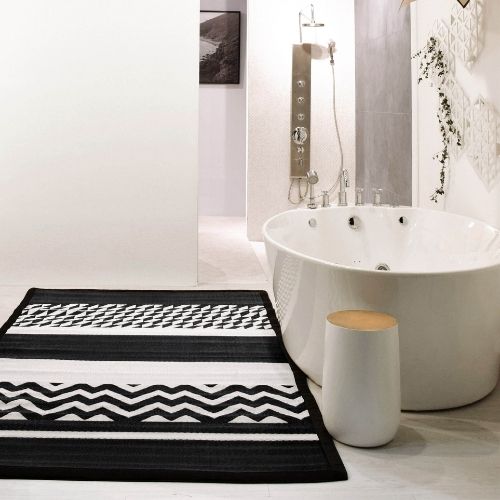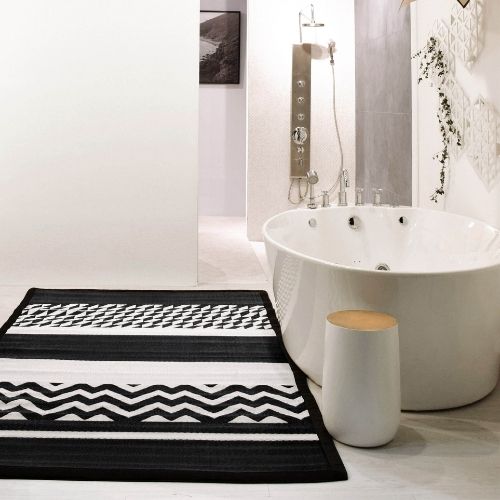 When we look for home decorations for our modern interiors, mats are relatively neglected in the checkout bucket. Significantly, one is made for a sustainable lifestyle. PDM Brand from Thailand, which has been given different international design awards, creates eco-friendly mats for your modern interiors. The mats themselves are not only made with recycled plastics but also recyclable. Hence, you can enjoy the unique aesthetics and help to protect our environment.