Know This Thai Furniture Brand To Transform Your Interior
Believing that good design not only serves its purpose effectively but also caters to the changing human needs of modern living, WHOOP is committed to crafting products that enhance the quality of life, both physically and emotionally. With a perfect blend of industrial craftsmanship and local art and culture, WHOOP showcases the true essence of Thai design attitude to mesmerise the global market. Their dedication to innovation ensures a lasting impact on how we perceive and cherish contemporary living. We are excited to introduce them to Hong Kong homeowners exclusively.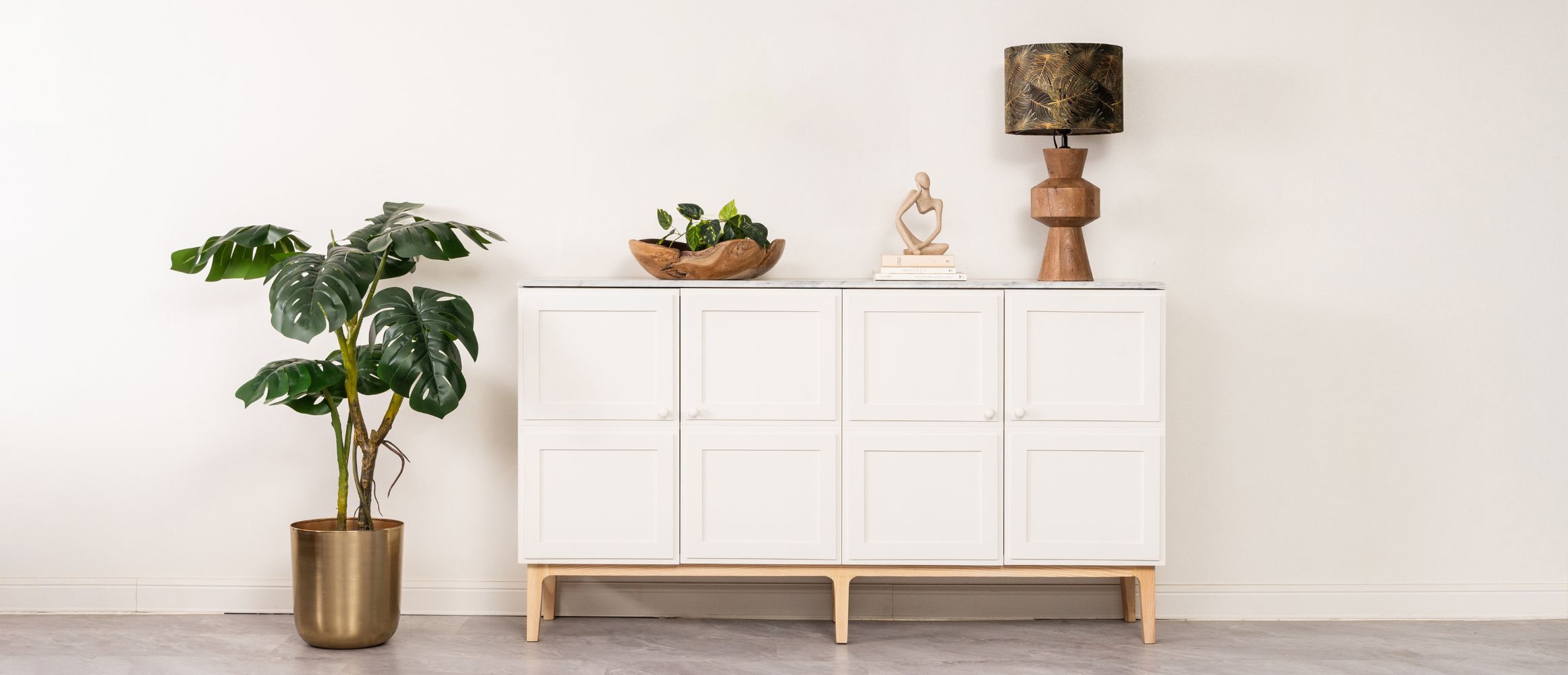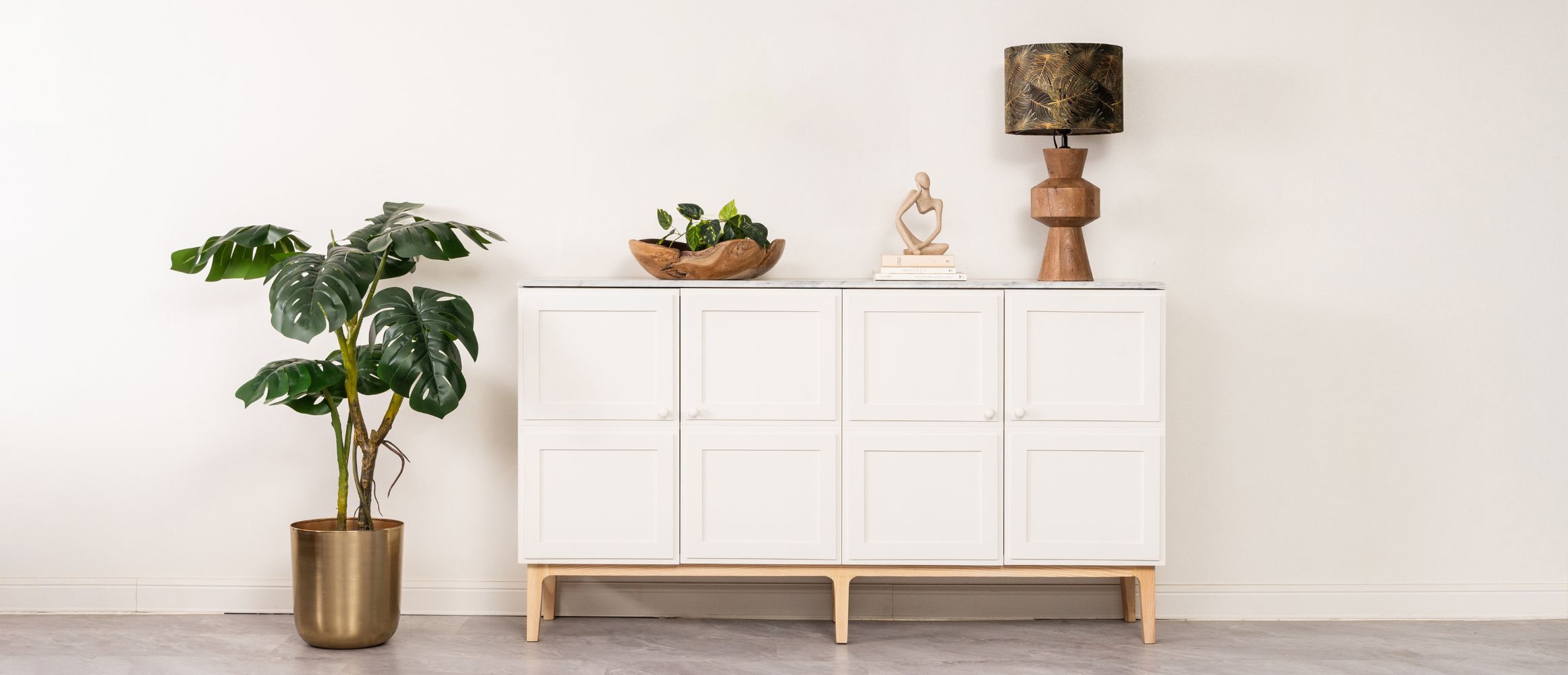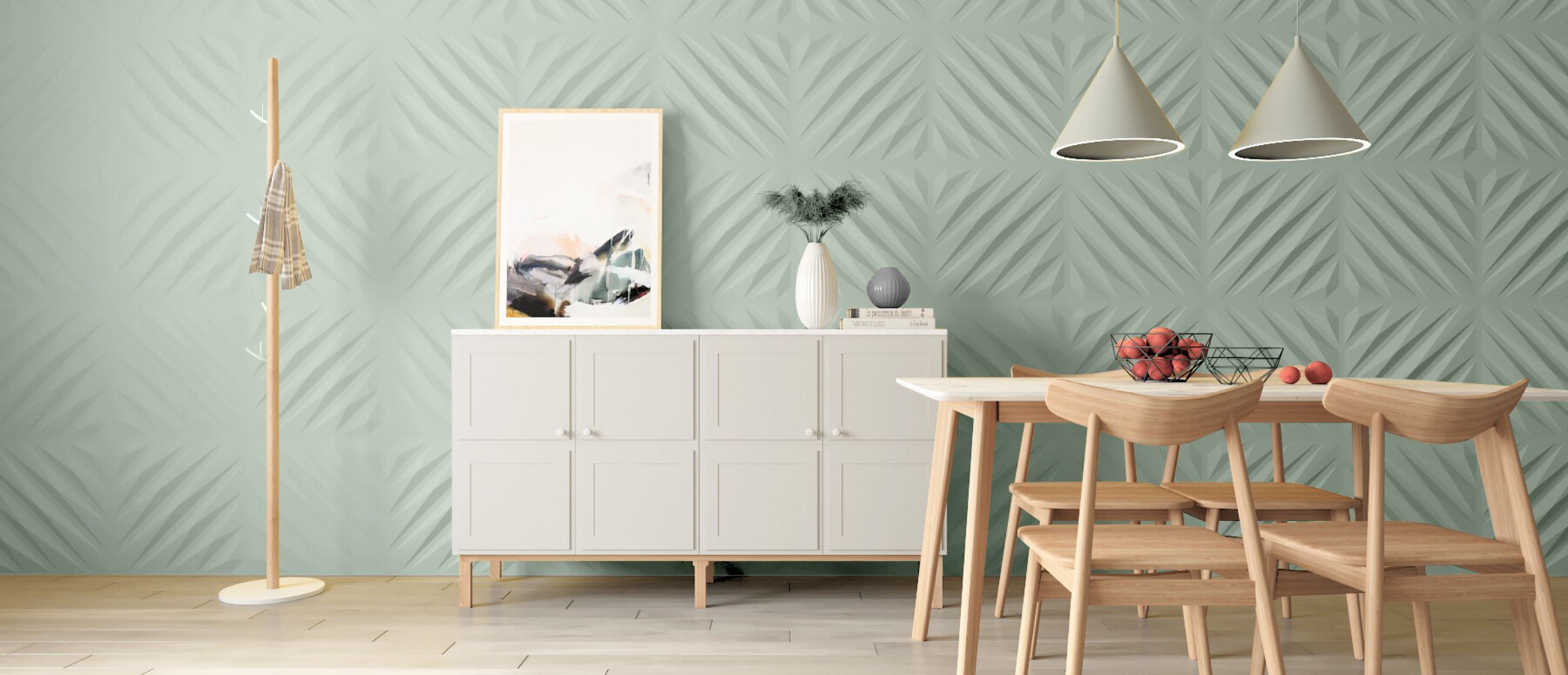 Delve into the Thai aesthetic of our top-selling brand, WHOOP
WHOOP is more than just a design studio. It's a source of excitement and inspiration, like the word 'whoop'. Their furniture is a perfect blend of simplicity and modern design, creating a cozy and cheerful atmosphere in any living space. With WHOOP, you can experience the beauty of contemporary aesthetics in your everyday life and redefine modern living with their functional and stylish products.
Made in Thailand
Designed by Chaya Maneerattanaporn
We are delighted to work with young and passionate designers, and Chaya Maneerattanaporn is one of them. At WHOOP, they firmly believe that good design should be functional and cater to the needs of modern living. Chaya embodies this spirit and inspires them to push the boundaries of what is possible. Their goal is to create products that elevate the quality of life, both physically and emotionally, by fusing industrial craftsmanship with local art and culture. Through their designs, they hope to bring the Thai design attitude to the world and leave a lasting impact on people's lives.
Chaya Maneerattanaporn
WHOOP Design Director
"I believe that good design is the one that also "WORKS" well in reality and fulfils human needs in present living. The definition of my work is to create products that enrich the quality of life, both physically and emotionally, by unifying industrial craftsmanship with local art and culture to express Thai design attitude to the global market."
MABURU Sideboard Cabinet Collection
The bestseller
When it comes to furnishing your home, versatility and style are key. MABURU is a sophisticated storage solution designed to meet your needs. Crafted with ash wood legs and finished with a tasteful pastel colour, this piece exudes elegance and charm. Its rectangular shape and marble top make it a timeless addition to any living space. Additionally, the practical design from sideboard cabinets to chest of drawers offers the flexibility to customize it to your preferences.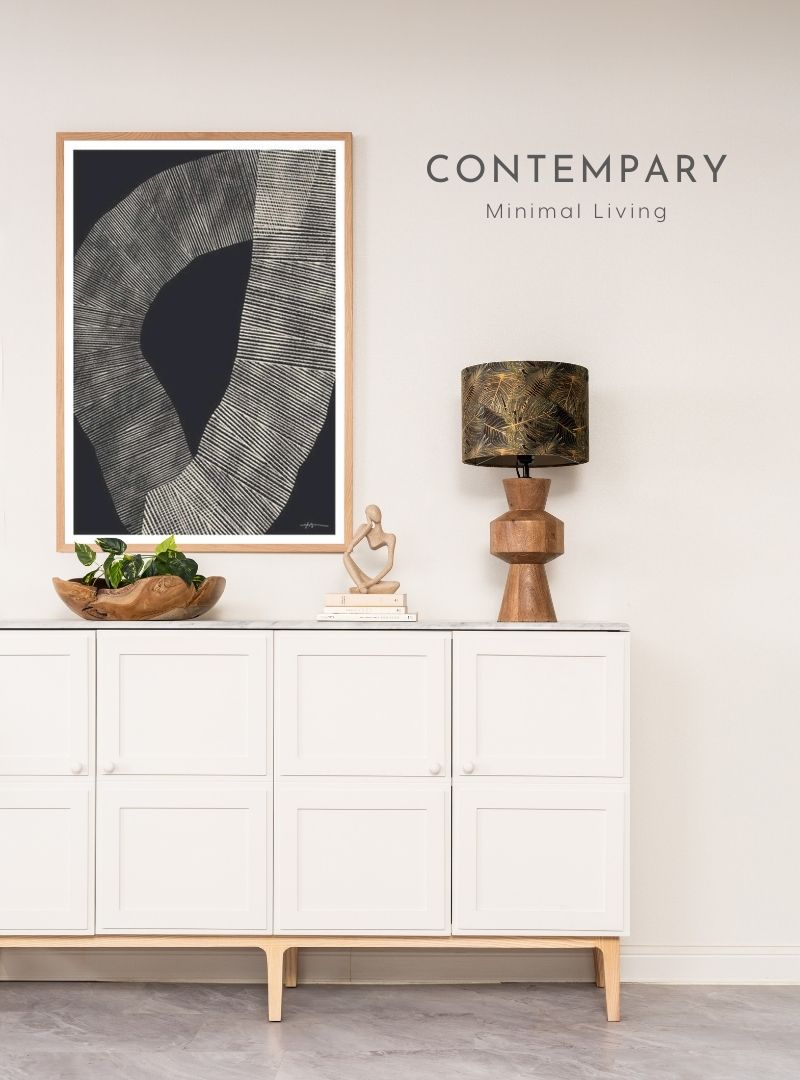 MABURU Sideboard Cabinet
versatile storage
With the harmonious blend of European aesthetics and Thai craftsmanship, these elegant sideboard cabinets embody a serene and sophisticated design philosophy. The adjustable shelves offer generous storage while maintaining the importance of beauty, making them a perfect complement to any interior.
Feature 1: Flexible Shelf Design
The MABURU collection is designed with clean recessed door panels and considered adjustable shelves, providing a practical and versatile solution for your organizational needs. So, you can place it in the entryway as a shoe cabinet or storage for your favourite kitchenware or entertaining items.
Feature 2: Natural Carrara Marble Top
This elegant cabinet is crafted with ash wood legs, coated with an industrial pastel finish, and boasts a natural Carrara marble top. The clean and understated marble boasts unique veins. If you are looking to enhance the texture of your home, this piece is undoubtedly a visually pleasing addition.
Feature 3: Made in Bangkok
Thailand is a place renowned for its sophisticated craftsmanship. Established in Bangkok, WHOOP makes every piece of furniture with precise craftsmanship and elegant details.
WHOOP's MABURU sideboard cabinet features a selection of pastel hues carefully chosen by the brand's designer to embody their philosophy. The industrial finish in these soothing colours creates a calming and relaxed atmosphere in any space, helping you unwind after a long day. This finish has a positive psychological effect that promotes emotional well-being and enhances the overall experience of spending time at home.
The color of the year
Green
The "Green" MABURU sideboard cabinet nods to nature and promotes a clean-lined, clutter-free aesthetic without overwhelming the eyes. The calming and earthy colour blends harmoniously with other furniture pieces, creating a balanced and serene atmosphere in any living space.
MABURU TV stand
a must-have in the living room
The MABURU TV stand is a perfect addition to any living room, bringing a touch of elegance and sophistication to your space. With its clean lines and tasteful pastel colour, this TV cabinet will be a backdrop for your entertainment centre. It helps organise entertaining items while hiding them from sight to deliver a serene and cosy abode.
What else in the collection?
Apart from the elegant and simplistic sideboard consoles, WHOOP also introduces a wide range of storage solutions to bring you a harmonious home with ash wood leg structure and coated with industrial and pastel colours.
Maburu Chest of Drawers
multifunctional design
The MABURU chest of drawers is a versatile and functional piece of furniture that can be used in any room of the home. With its elegant design and clean lines, it is the perfect solution for organising your clothes, accessories or other household items. The pastel colour finish of the chest is not only visually appealing but also creates a calming and relaxing atmosphere in any space. Made with precise craftsmanship, the MABURU chest of drawers is a testament to WHOOP's commitment to excellence in design and quality.
PUTH Cabinet II
refreshing white
Inspired by an antique cabinet, Tuu Kub Kao that Thai people use for food storage, the PUTH shelf is created to remind people how we lived in the past. The beauty of Tuu Kub Kao is modified to the new version "PUTH".
PUTH shelf is a perfect blend of industrial craftsmanship and local art and culture, showcasing the true essence of Thai design attitude. The white patterned door panels and wooden shelves complement each other beautifully, creating a balance between simplicity and elegance. It's not just a shelf; it's a functional and stylish piece that can store books or hide your mess, adding character to any room.
PUTH Cabinet II
understated grey
As an ultra-modern colour, grey is the best option for your minimalistic contemporary home. The PUTH grey shelf by WHOOP is crafted with a perfect blend of industrial craftsmanship and local art and culture. This shelf showcases the true essence of the Thai design attitude. Combining the grey patterned door panels and wooden shelves creates a simplistic and elegant look.
RUDOLPH & FRIENDS Coat Rack
Serene White
The Rudolph & Friends coat rack is a must-have for those who want to add a touch of playfulness and organization to their entryway. Crafted in the shape of a tree branch, this unique coat rack is not only functional but also a delightful decorative accent. The coat rack is designed to provide ample space for hanging all your outerwear, from jackets to hats and scarves, keeping them neatly organized and easily accessible. Its playful design will catch the eye of anyone who enters your home, making it a perfect conversation starter.
MABURU sideboard cabinet is the designers' favourite
Interior stylists favour the MABURU sideboard for its practical compartment design and simplistic look, making it a perfect fit for natural, organic and cozy homes of all sizes.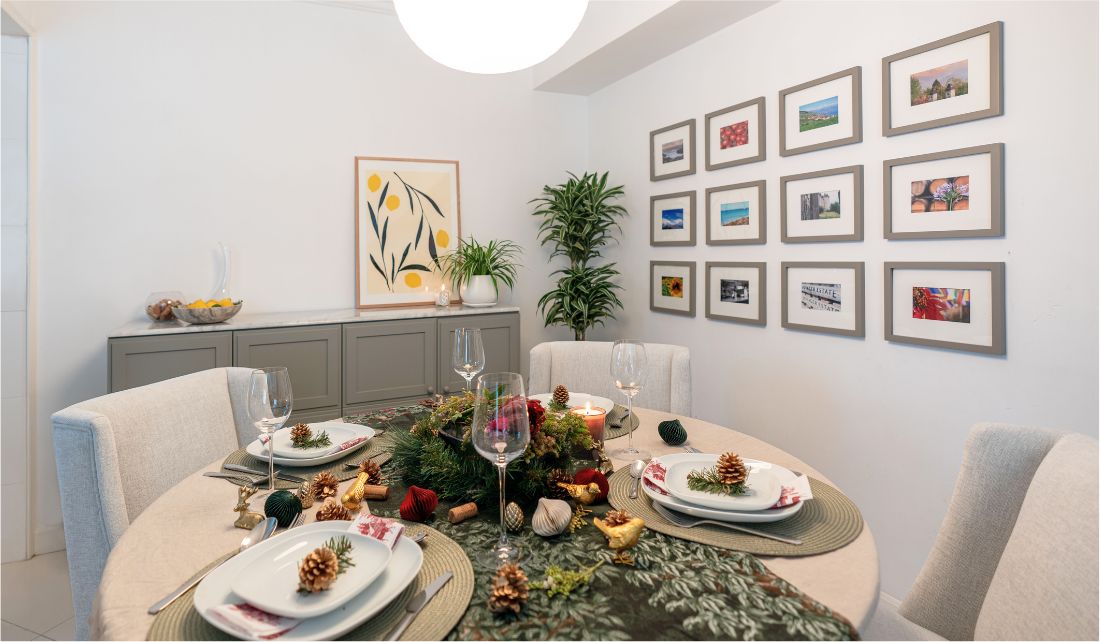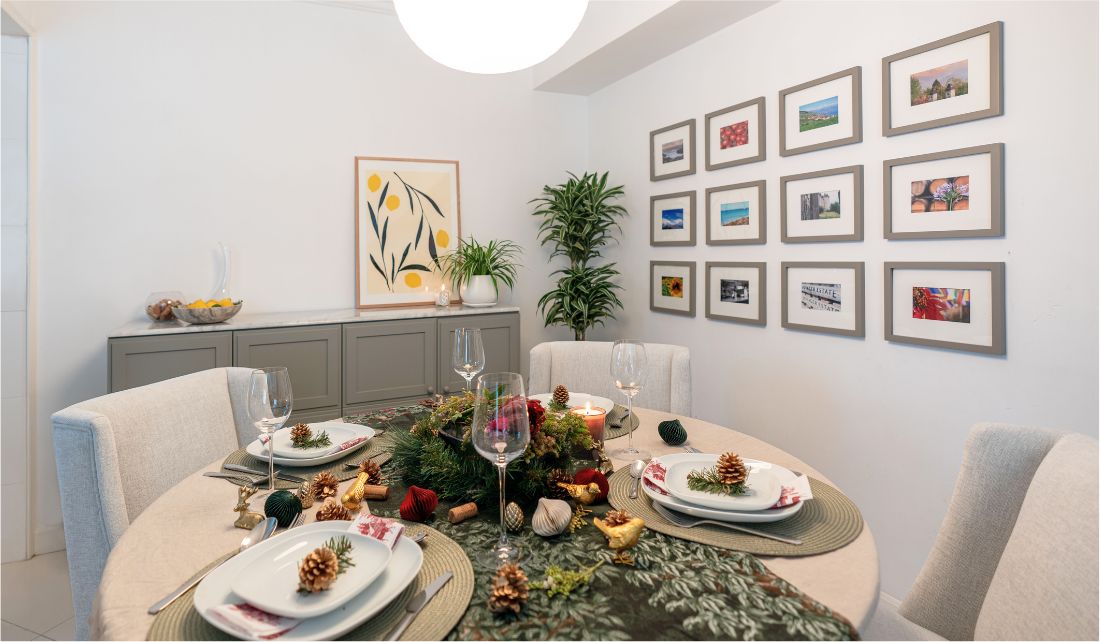 Favorite Among Designers
stylish and functional design
The sleek sideboard cabinet is an evergreen favourite that has won the hearts of many interior stylists and designers. Its versatility and timeless appeal inspire interior designers to create spaces that are both stylish and functional, whether it's a modern apartment, a cozy home or a trendy cafe or restaurant.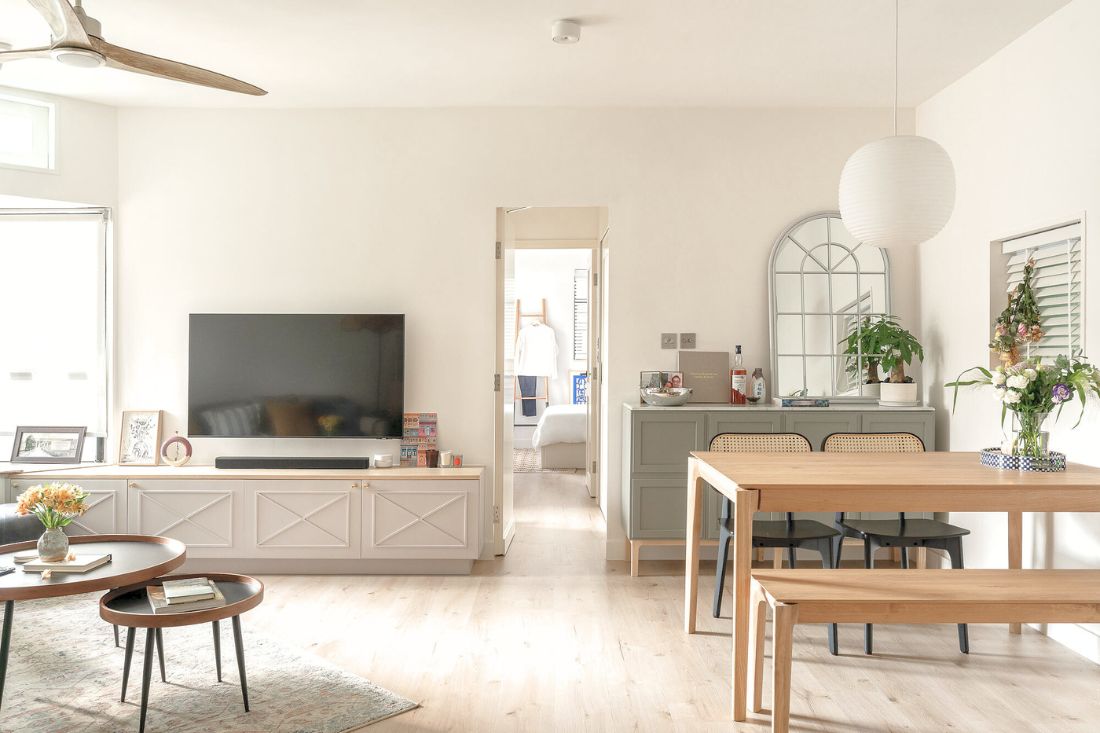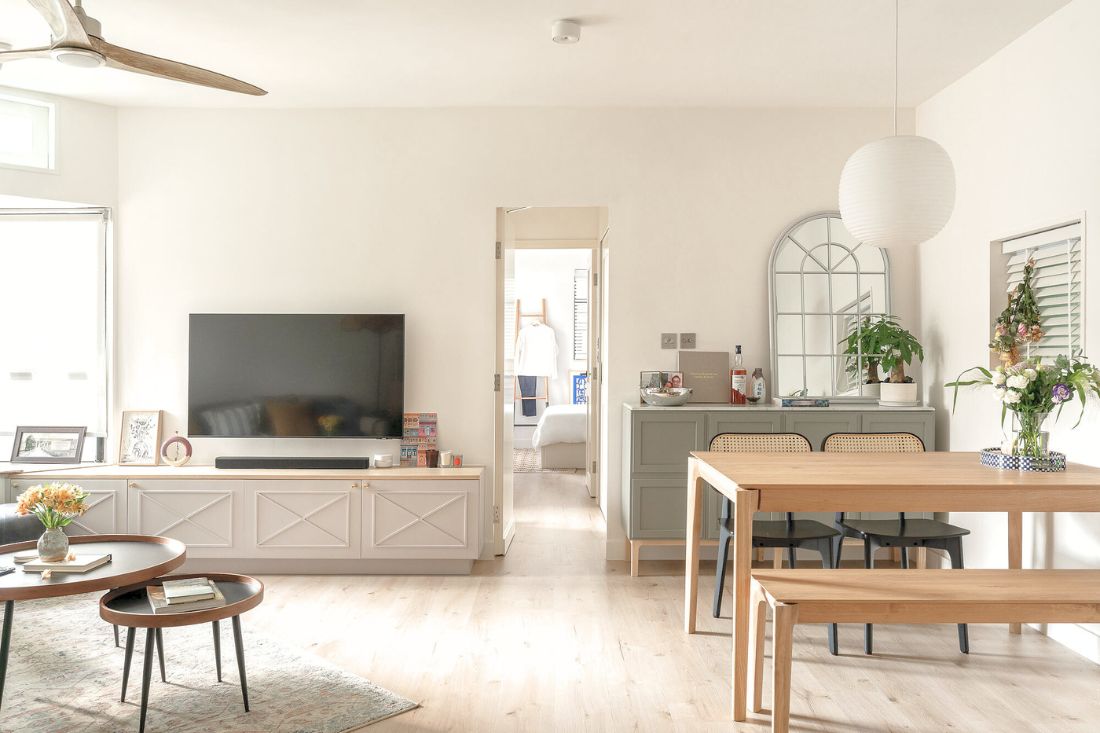 We have a variety of furniture available, not just the MABURU sideboard cabinet. Our portfolio includes chairs, tables, shelves, and other furniture pieces designed to enhance the look of any space. You can visit our website to view some of our completed projects and learn more about the designers we work with. We are always thrilled to take on new projects and partner with new designers to create beautiful and functional spaces.