EMOH® X Maya by Nouvelle
Free Styling Service
Scandinavian Living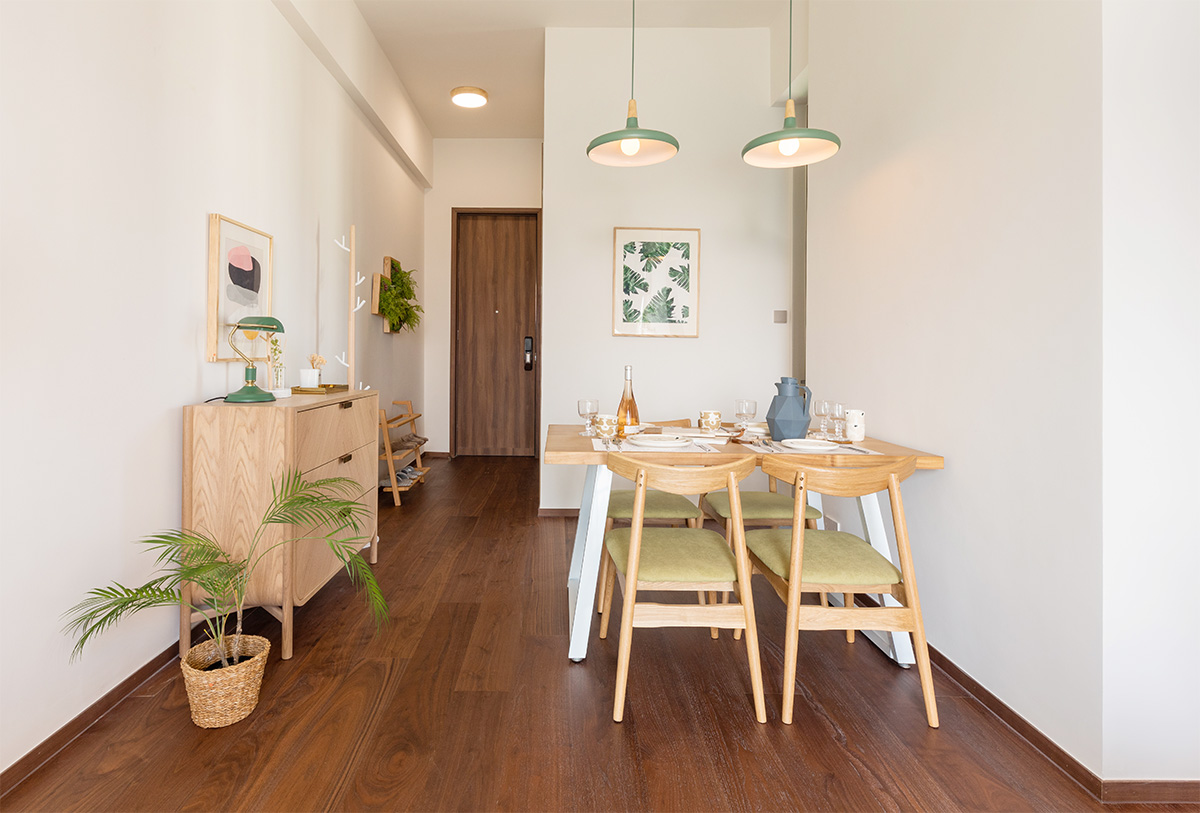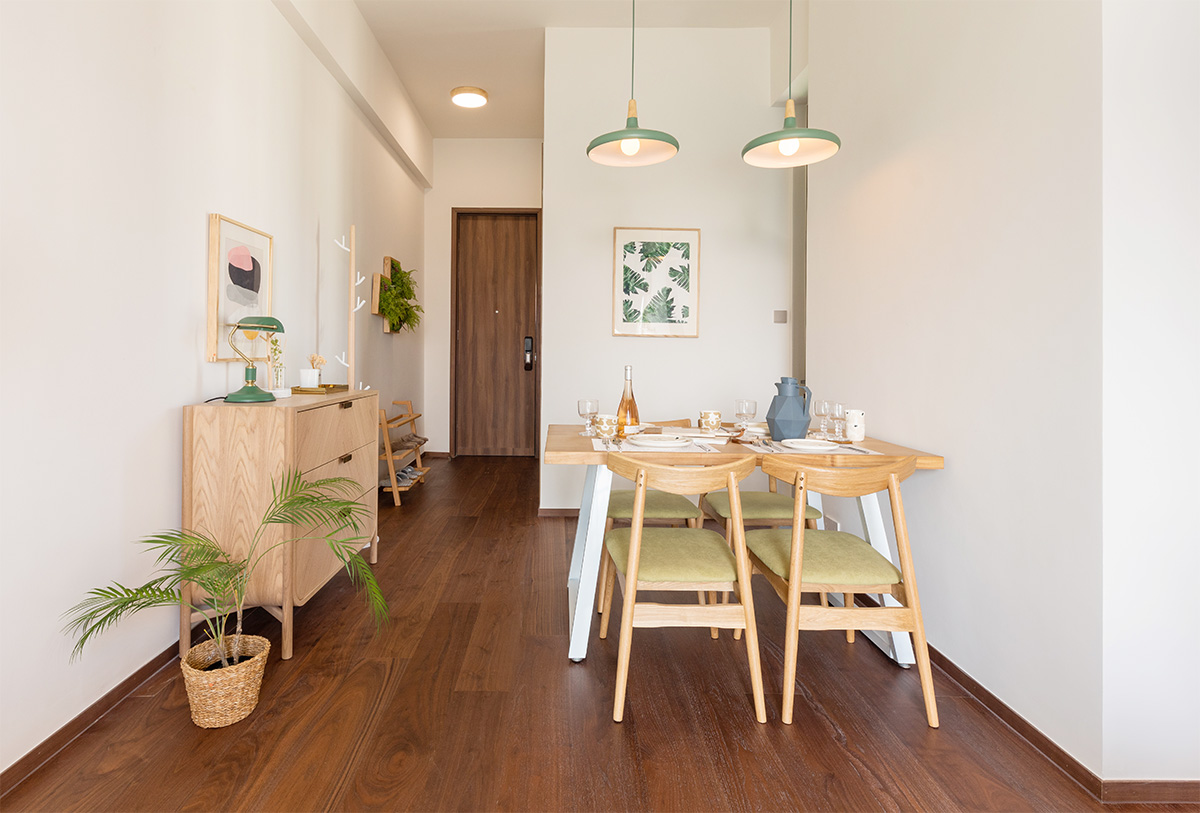 SCANDINAVIAN LIVING
a project by EMOH®️ x Maya by Nouvelle
We always hear Scandinavian style interiors, but how can we create them in Hong Kong apartments? EMOH® was invited by Wang On Properties to create a Scandinavian style interior in their Maya by Nouvelle show flat!
In this show flat, we embellished various wooden furniture, vertical decorations, eclectic style lighting, and 3D wall panels from HABITARTE to create a Scandinavian style interior. Want to know how we deliver it? Continue to read!
Balance Space and Comfort
We all know that storage is essential in Hong Kong's tiny apartments. Based on the minimising storage principle in Scandinavian Living, we only used a few storage solutions in the whole show flat. There are two cabinets in the living room, a secretary desk from HARTÔ, a bedside table and a wardrobe in the bedrooms to create generous storage without taking many spaces.
Accentuate Interior Aesthetics
To accentuate the interior aesthetics, we used different textures consisting of marble, brass, soft fabric and wood to complement the wooden furniture. Home decorations, including vertical decorations, lighting, and 3D wall panels, have their functional purposes and help create unique aesthetics.
Textural walls in the living room and bedroom elevate the layers and depth. Rather than using wallpaper that is common to adopt in Hong Kong, the green 3D wall panels added to the living room, connecting people and the surroundings. The pop of colours such as green and yellow enhance and energise the Scandinavian style space.