Minimal Contemporary Design
Featuring EMOH Co-Founder's Home
Sustainable Living Practices in Interior Design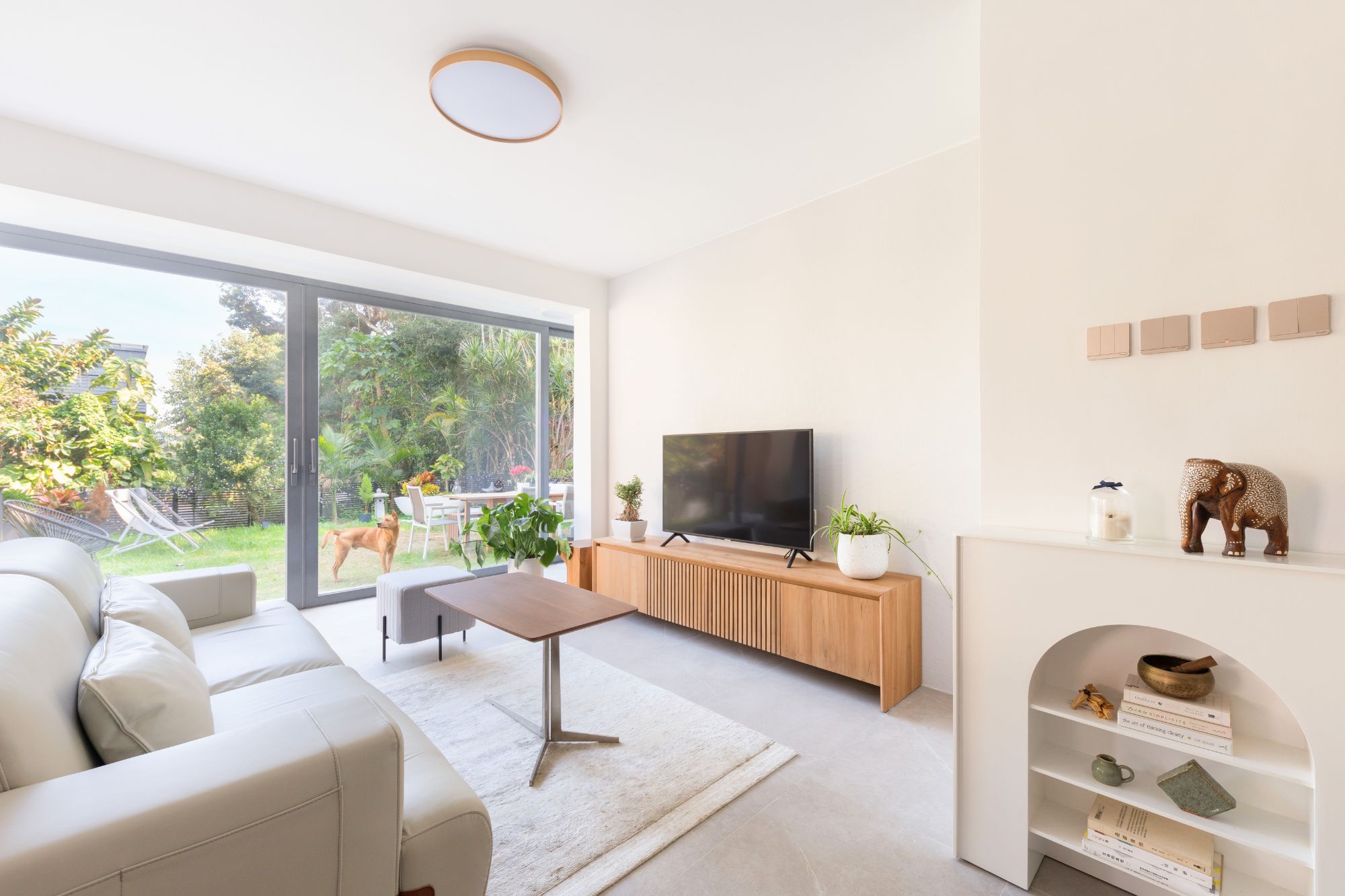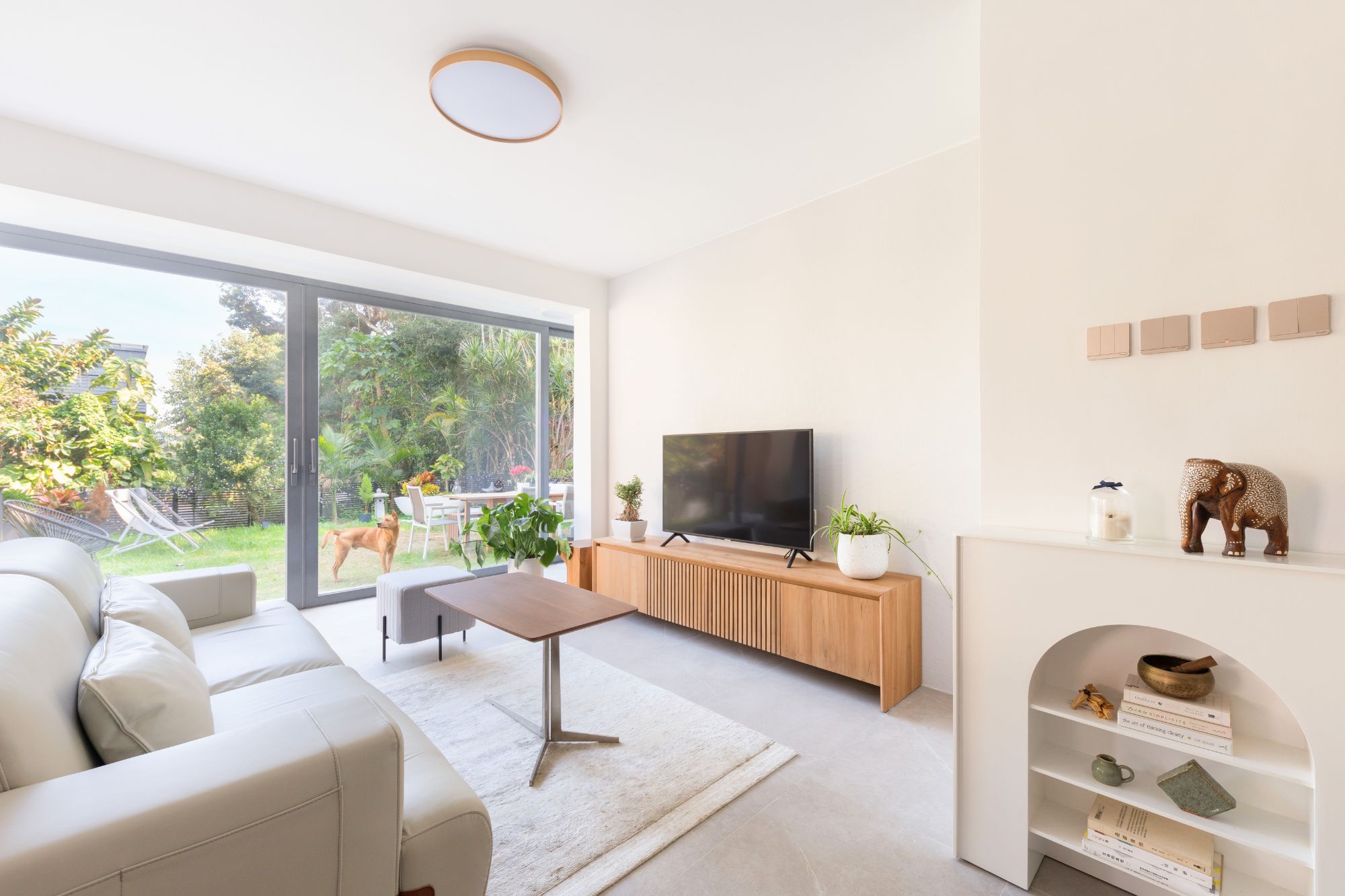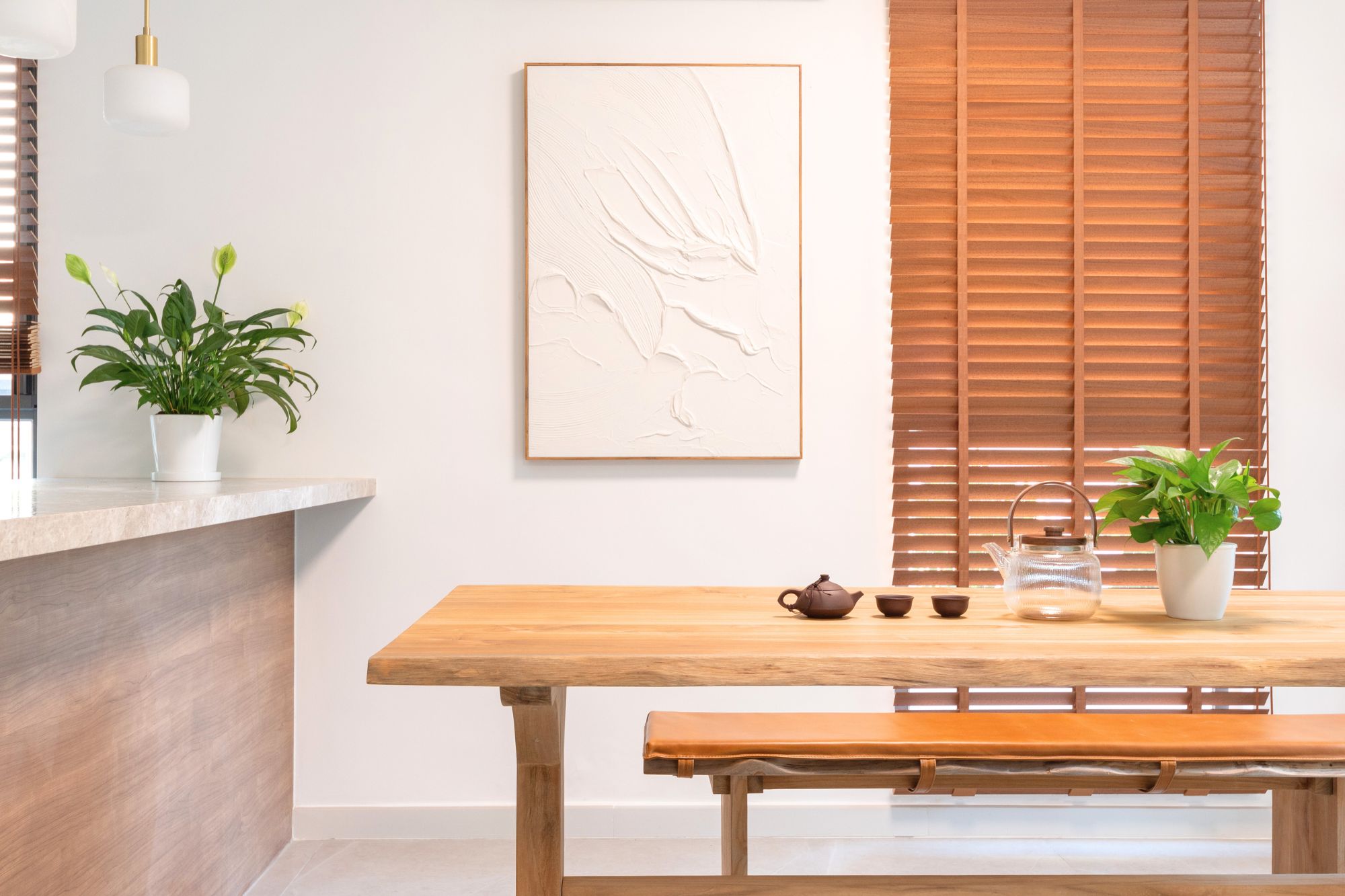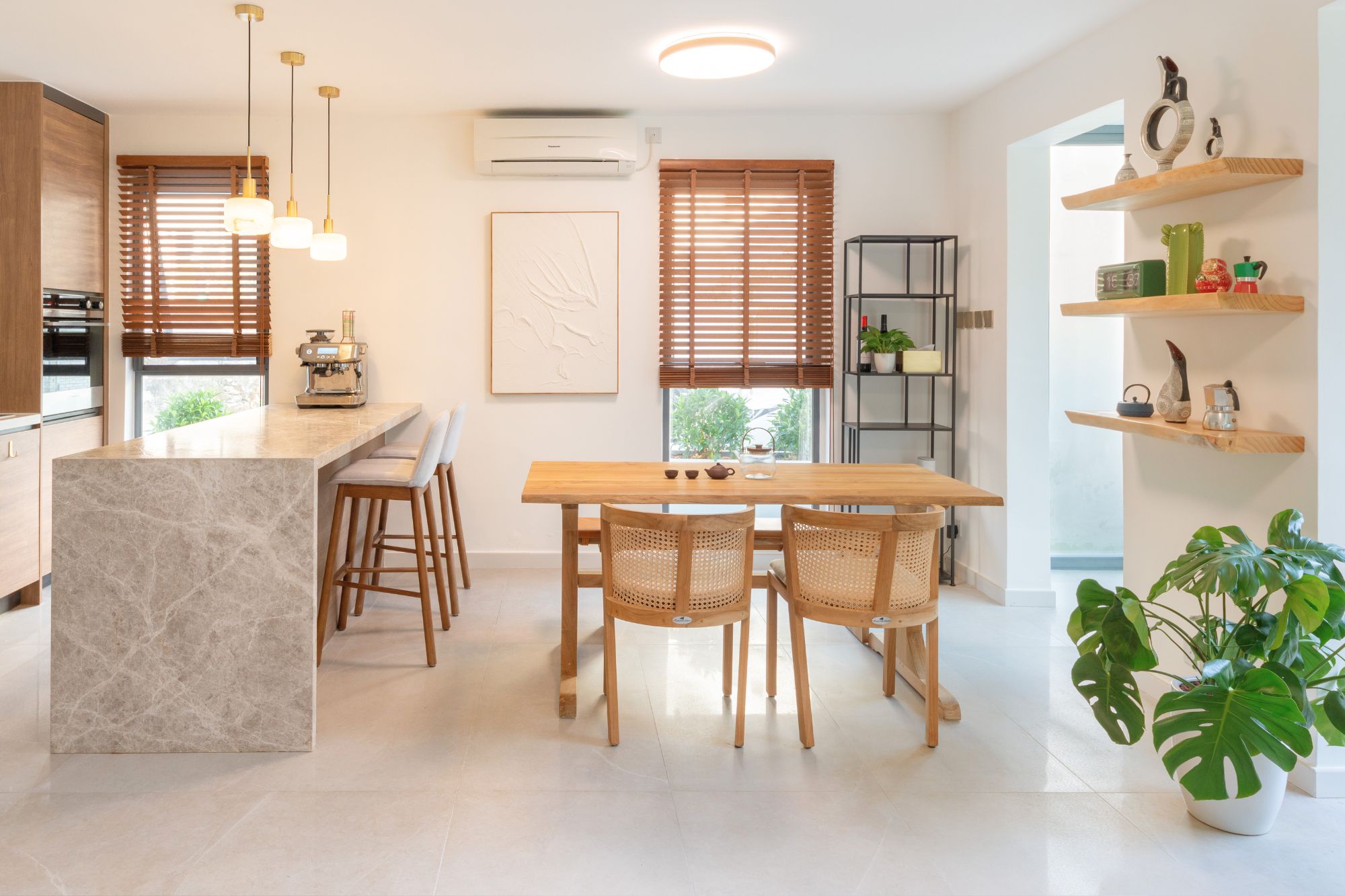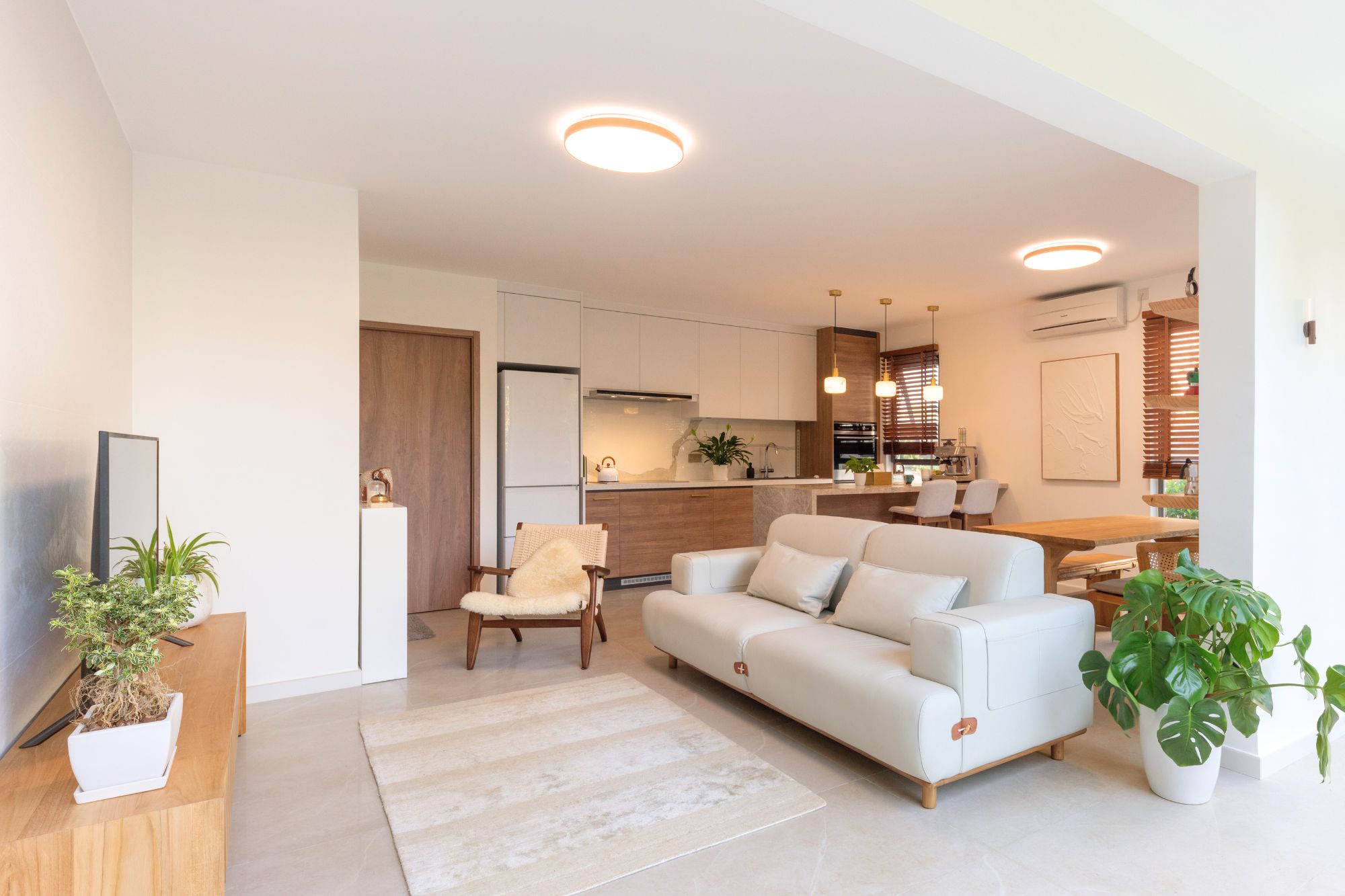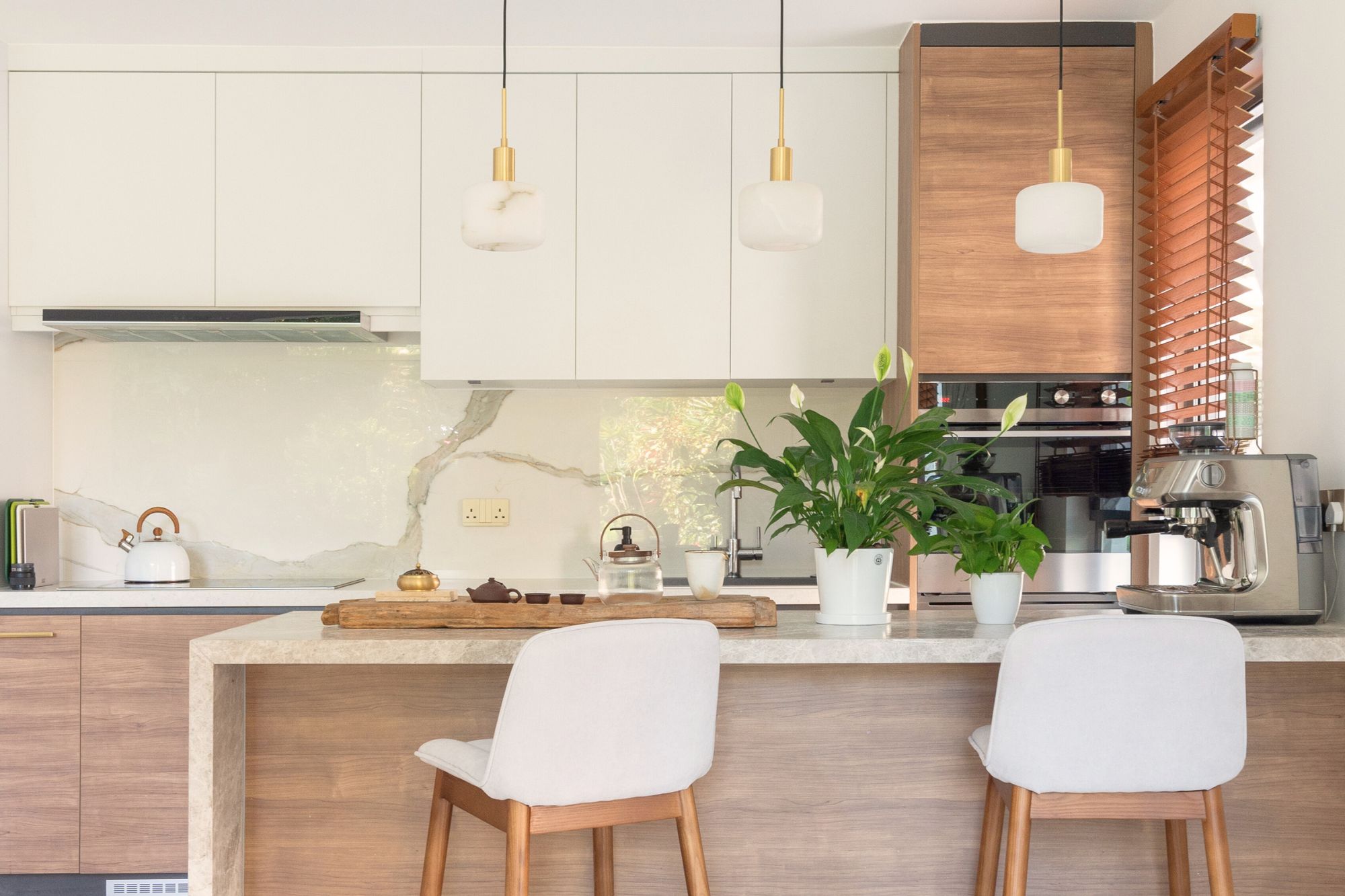 The word "sustainability" has become a buzzword in the world of Interior design and Architecture. It's easy to include the term in a concept to somehow make the composition sound sophisticated. However, few people actually know what it really means and how to get started with sustainable design elements in a contemporary luxe home.
SUSTAINABLE LIVING
Featuring EMOH Co-Founder's Home
Sustainable interior design "seeks to reduce negative impacts on the environment, and the health and comfort of people, thereby improving building performance. The basic objectives of sustainability are to reduce consumption of non-renewable resources, minimize waste, and create healthy, productive environments." - GSA
In this blog, we will showcase our co-founder's home, incorporating sustainable design elements into contemporary luxe home design. We will also share her philosophy of simplistic design, the design concept of her apartment, and how she styles it with sustainable living practices. This blog will shed light on what makes a sustainable interior design and how you can possibly attain it in your own home.
Karen believes in the philosophy of less is more which is also the hallmark of contemporary aesthetic. It is a straightforward and practical approach to designing contemporary space. The idea indeed is pretty simple. She said, "Get rid of unnecessary clutter, and keep decors and accessories to a bare minimum." Her flat is 700 square feet with two bedrooms. That's why she adopted the less is more approach, so her flat looks visually spacious. In sustainable living practices, minimising belongings is one of the key elements.
When you walk through Karen's apartment, you'll see a kitchen cabinet and a solid wood TV cabinet as storage. Everything is sleek and streamlined to achieve a timeless look. With less stuff in the backdrop, there is a lesser visual noise, and the interior creates the illusion of spaciousness.
The layout is an important aspect that can matter sustainable interior design since an efficient layout plan is another key to optimising the sustainability of the space. Knowing how to orient certain spaces regarding the sun path, wind flow, adjacency, and accessibility of spaces is necessary. Instead of a closed kitchen layout, Karen decided to knock down the kitchen wall and build a kitchen island to create an open kitchen layout that is directly open and connected to the dining area. Besides, she opted for oversized sliding doors on the adjacent wall to allow more natural light in the space and create a smooth transition between the outdoor and the living area.
Energy Efficiency Lighting
Natural lighting and lighting plan are important elements when creating a sustainable space to boost eco-friendliness. Since most of the heat in a structure escapes via the windows, installing windows of good quality can offer adequate insulation. Meanwhile, selecting purposeful light fixtures can reduce our carbon footprints when favouring natural light. The windows in Karen's apartment are large and oriented properly for cross ventilation, optimise sunlight during the daytime, and allow the air to flow freely between spaces. She uses minimal window treatments and places blind where deemed necessary.
Choosing the better quality materials, decorations, and furniture for your home plays an essential role in the overall sustainability of the space. Karen always makes sure to incorporate quality-made materials produced with the less environmental impact on our society.
From the floors to the ceiling, the finishes and materials are environmentally-friendly. Considering the lifespan of the materials, Karen selected furnishings with easy cleaning, durability and a comfortable and clean design. That's why you can see sustainable teak wood furniture and natural marble. The natural materials create texture and keep the warmth of the space. This sustainable living practice allows her to create a home that's aesthetically pleasing and ecological.
The colour scheme can either make or break the interior design of your home. The balance and consistency of your colour scheme are other keys to achieving sustainability and minimal aesthetics. Karen always says, "Do not be greedy! You must be consistent with the colours you are using." Karen is a fan of wooden furniture made of walnut wood.
Karen opted for white walls contrasted with some light grey feature tiles for the living area to break the monotony of the space. She also went with walnut kitchen cabinets and furnished the whole house with teak to create balance and achieve a striking contrast from the extensive use of white walls. Thus, the entire space keeps pace with evolving styles by the additional decorations and keepsakes Karen has collected from her past travels.
Karen had deep consideration when selecting the furniture items to be the focal point of the rooms. She chose MOODBY furniture pieces to improve the organic touch of the space and stay in close connection with nature. A few solid wood furniture pieces are chosen following the philosophy of minimum living. Karen added a JOODH TV cabinet to store items in the living room, a JODOH live edge dining table set to connect with nature, and a robust and sleek leather sofa with an ash wood base for seating. Each piece has a level of quality that would endure.
Don't Worry! We're Here to Help!
Implementing sustainable living practices in the interior and embracing minimalism is a quite challenging task. That's why we are here to guide you through the process. With our passion for green living, we'd be delighted to assist you in styling your houses. EMOH has in-house stylists that help you with everything, including mood boards, layout designs, lighting plans and on-site styling. Ready for sustainable living?
Minimal living / Sustainable living / Styling service