Dimensions
Product Details
| | |
| --- | --- |
| Origin | Made in Japan |
| Materials | Beech and glass |
| Parts | One piece |
| Weight | 780g |
Delivery Info
Contact Us
| | |
| --- | --- |
| Call | +852 3621 0751 |
| Showroom Address | Refer to Contact Us |
| E-mail | sales@emohdesign.com |
| Opening Hours | Refer to Contact Us |
Description

"Campagne" means "the countryside" in French. The clock was designed reflecting the image of rich nature scene with time flowing slowly. The material of beautiful beech wood and the form of clock hands having gentle curve give the clock a comfortable impression.
---
Brand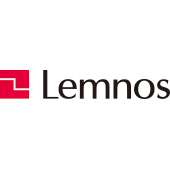 Lemnos
TAKATA Lemnos Inc. was founded in 1947 as a brass casting manufacturing industry in Takaoka-city, Toyama Prefecture, Japan and we launched out into the full-scale business trade with Seiko Clock Co., Ltd. since 1966.
---
Visit EMOH

Emoh Showroom
EMOH showroom shows the latest and stylish display furniture to inspire you. Visit us and find out more. Know more.
Campagne - Brown