OAKI Side Board W110

quality Oak. refined Craft. considerate Design. with 200% passion.
OAKI collection is the first collection designed by EMOH. It emphasises the natural beauty of the solid wood, hence the design focus on simplicity and elegant. The material used in this collection is selectively chosen from North America, which is high density imported solid oak / walnut wood. This collection is manufactured in our collaborated factory with the flexibility of customised size.
Brand: OAKI
Product Code:

SD07601-O

Availability:

around 60 days
Product Description
Natural American Oak Wood; Eco-Friendly
Collection : Oaki

Material: American Oak Wood with Wax Oil Finishing
Assembly Required: No
Dimension: W1100*D420*H900 mm
Customisation, size options:
W1200-1350*D300-420*H800-900 mm $11,080 HKD
W1500-1600*D300-420*H800-900 mm $14,080 HKD
W1700-1800*D300-420*H800-900 mm $15,990 HKD
- If less than 10cm change in dimension, $1,000 add-on for customisation.

- If more than 10cm in width, length and depth, please ask us for quotation.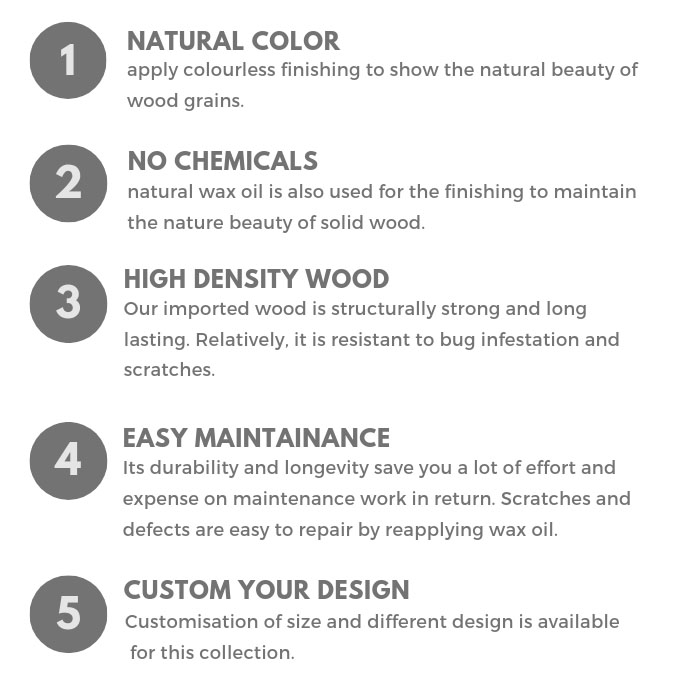 The images are for reference only.
Materials and products colours may vary due to resolution on computers. If you have any concern about product colours and dimensions, please feel free to visit our showroom or email us for clarification.
Please understand that there may be minor differences from the intended measurements. Any dimension concerns, please contact our sales representative for final confirmation.