POD holder white gold, rose gold steel base
POD holder white gold, rose gold steel base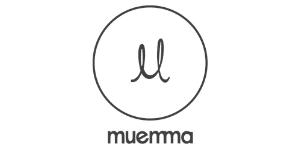 MUEMMA, a world-renowned German brand, focuses on minimal designs with a whimsical twist. They produce unique smart products for the modern home to reinvent your surroundings and the way you interact daily. Thus, every piece brings convenience and creates harmony between technology, home and living.


In-Stock List
Urgent to move it to your new place? You may want to check the in-stock list for fast delivery.
Brand: Muemma
Model:

MU5POD2001
The images are for reference only. Materials and products colours may vary due to resolution on computers. The design of the products may have slightly changed while minor differences exist from the intended measurements
If you have any concern about product color, dimensions and the detail of the design, please feel free to visit our showroom to check the actual products or email us for clarification.
Please note that since our wooden products are crafted rather than moulded, each product may not be identical and may have a dimension deviation +/- 1 cm.
Specification



Cable POD

is a precious accessory that not only stores your travel cables and headphones; it also doubles as a cable anchor and ring dish. The cable PODs can hold up to 1 meter of cables allowing you to keep the length short when not in use.



• A gentle wobble while preventing cables from slipping off tables and quivers slightly when holding tiny jewellery and rings
• Colors Available in Black, White, Navy, Carol, Aqua, Gunmetal