Nordic | Elegant | Neat
This collection is a streamline design to create a nordic, elegant and neat style to the space. Metal bases are used to create modern and stable structure with high temperature varnish, easy to maintain and durable.
Natural Marble
Natural White Marble is used in this collection, to create a elegant sense to the space. It reveals the natural beauty of marble grains. Natural Marble is abrasion resistance, heat resistance and impact resistance, with harmonious tone and unique natural marble pattern hence the charm of space. This marble-topped version definitely adds an extra bit of polish to your room.

Customisation Available
The dimension is available for customisation, including the height, width, depth. Formula of customised item: 16000 x W x D x H, i.e. if you want to customise a product with 0.9m width, 0.4m depth and 0.8m height, then you simply calculate by 10000 x 0.9 x 0.4 x 0.8 = 4,608HKD.
CARE
Wipe with a soft, dry cloth. Avoid the use of chemicals and household cleaners as they may damage the finish. Hardware may loosen over time. Periodically check that all connections are tight. The marble surface is not treated. Marble is porous and can stain, particularly with dark liquids. Wipe spills immediately.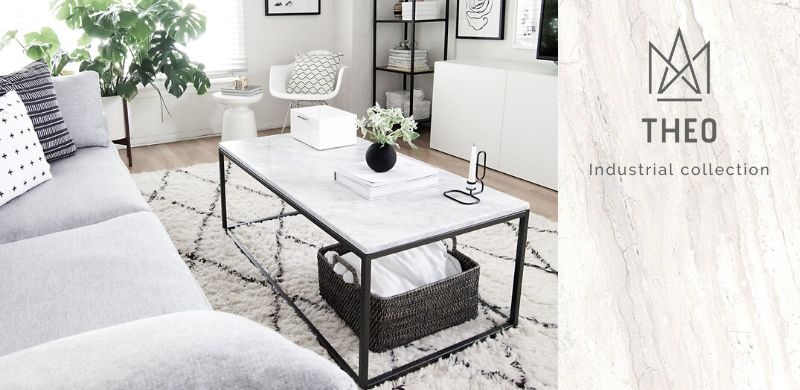 SIMP Coffee Table Rectangular